The Best Low Budget Diet Plan For Bodybuilding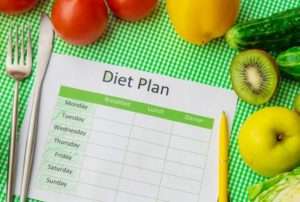 Are you looking to build muscle?
As a bodybuilder, the first thing you need to work on is your diet. Start by including lean or plant protein, complex carbohydrates, healthy fats and fibre into your everyday diet to begin your bodybuilding journey.
While all of this can seem complicated and also expensive, we at Plix are here to help find you simple and pocket-friendly options that help you achieve your goals without breaking your head or the bank!
Here are the best low-budget foods to include in a diet plan designed especially for bodybuilders like yourself, and some are even immunity boosters:
Related product – Plant Protein
1. Plant Protein Powder
Plant protein powder is a budget-friendly and effective way to include plant-based protein into your diet. If you are looking for a consistent plant-based protein source that is enriched with other vitamins and minerals, you can always opt for Plix Life's Evolve Performance Plant Protein. Plix's healthy protein powder comes in a yummy chocolate flavor that's simply out of the world. It not only aids muscle strength but also helps keep your gut healthy and is an immunity booster. It is the best protein for muscle gain.
2. Eggs
Arguably the cheapest and healthiest food you can find – eggs are available in abundance! Eggs are full of protein and essential fats. One egg provides you with 5-6 grams of protein. To gain muscle, every bodybuilder knows that protein is essential, and eggs are an excellent budget-friendly option. A few eggs a day need to be included in your low-budget diet plan for bodybuilding. A daily omelet made from 3 egg whites is delicious, wholesome, and will keep you on track for your bodybuilding goals!
3. Cottage Cheese or Paneer
Consuming 12 grams of cottage cheese or paneer every day provides you with ample protein to sustain a bodybuilding diet. Paneer is a low-cost option that can be made into a variety of tasty delicacies. Paneer is great for your bones and teeth and also enhances your immune system. Have it in a paneer bhurji or in a grilled form with mixed vegetables and you are good to go!
4. Milk
Milk is a great source of calcium and protein. With skim and low-fat milk available in the market, you can control the fat content in the milk you consume. You can also use milk to create protein shakes or smoothies. To make smoothies, just add some protein powder, the fruit of your choice, and a glass of milk and blend it well. Your healthy protein smoothie is ready!
5. Chicken
No surprise here! Chicken is the best and the cheapest muscle-building protein option. But that's not all. Chicken also contains the amino acid tryptophan, which can produce high levels of serotonin in the body, the body's feel-good hormones. Chicken can be prepared in a multitude of tasty ways including grilled chicken and chicken curry with rice.
6. Beans
Beans are exceptional for bodybuilders! Between black beans, pinto beans, garbanzo beans, or even navy beans, the options are endless! Beans are not just a great source of protein, but also a rich source of some healthy carbohydrates that our body needs. Beans can be eaten with chapati, rice, or even as they are.
Finally, make sure you include lots of fruits, veggies, and lentils in your diet. These are required to keep your diet balanced and as fiber sources.
Related Article – How to Choose the Right Type of Protein Powder for You