Looking for a natural way to boost your skin's collagen production_ Check out our top tips!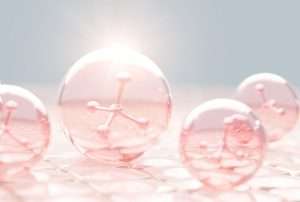 Looking for ways to keep your skin and hair beautiful always? A way to slow the visible signs of ageing on the skin? Well, the answer to all your woes lies in collagen. Now, collagen is a protein that is naturally found in our bodies. It is present in our body's tendons, fats, ligaments and various other places. It is an important protein that keeps all the pieces of the body in its place and aids bone health too. However, as we start ageing our body's natural collagen production naturally reduces. In our modern world, environmental factors such as pollution can contribute to depleting collagen levels in our bodies even sooner. So, how can you boost collagen in your body? Well, don't worry! We are here with the best skin collagen booster tips to help you out. Read ahead.
What Is Collagen in Skin
Collagen in the skin is a protein that keeps it completely hydrated and smooth. The main role of collagen in the skin is to provide strength, structure, and support. It also helps with new skin cell growth and replaces dead skin cells. When the body's collagen levels drop; which can occur naturally due to ageing processes or because of poor lifestyle choices like smoking, the skin tends to lose elasticity.
How To Increase Collagen In Skin
Here are the best ways to boost collagen in your skin so that you can host younger-looking and radiant skin:
Using Aloe Vera
Pure aloe vera is exceptional to boost collagen topically. This is one of the reasons why we apply when we have burns and cuts. Even drinking aloe vera juice can have the same benefits. It comes with a cell-stimulating property that when applied directly or ingested in pure form can help aid the production of collagen. Aloe vera is also known for its multiple benefits which improve overall skin quality.
Eating Vitamin C-Rich Foods
While Vitamin C serums help topically, eating Vitamin C-rich foods aid the synthesis of hyaluronic acid internally. Now, without vitamin C, your body will not be able to utilize all the benefits of hyaluronic acid and when that happens, collagen production goes down. Again, like collagen, hyaluronic acid is also naturally produced in the body but as we age, the hyaluronic levels also go down. Now, taking vitamin C will introduce amino acids into the system, which can boost the hyaluronic and amino acid levels which in turn boost collagen production. Some foods rich in hyaluronic acid include:
Citrus fruits

Guava

Berries, such as strawberries and blueberries

Bell peppers

Strawberries

Blackcurrants

Broccoli

Brussels Sprouts

Potatoes
Every day, you need about 40 mg of vitamin C.
Adding Ginseng to your diet
For boosting collagen levels in the body it is recommended to incorporate ginseng into your diet. Ginseng is a plant that is used in Chinese traditional medication. This excellent plant is rich in antioxidants and can help increase the amount of collagen in the body. Other benefits of this collagen-rich food are that it offers anti-ageing benefits and has anti-inflammatory properties. However, it is not easily found.
Consuming Antioxidant-Rich Foods
Another skin collagen booster is antioxidant-rich foods. These collagen-boosting foods not only help increase the levels of collagen but also rejuvenates and replenish the skin. Some of the most popular antioxidant-rich foods are:
Blueberries

Green tea

yerba mate

Liquorice

Mulberry

Pomegranate

Coffee

Astragalus

Cinnamon

Basil

Oregano

Thyme
Applying Retinol
Retinol is something you have surely come across as being synonymous with anti-ageing. It is a popular ingredient that can help you fight the signs of ageing. Retinol is derived from vitamin A and can also help protect from sun damage. Some of the best food sources of vitamin A include;
Beef liver

Carrots

Pumpkin

Sweet potatoes

Spinach
Maintain a Healthy Lifestyle
Finally, you must ensure that you maintain a healthy lifestyle. For instance, consuming too much alcohol or smoking cigarettes can deplete the levels of collagen. And even staying awake for too long or poor quality slumber can affect collagen levels. Therefore, it is important that you eat healthily, exercise regularly, and keep away from stress.
Take Collagen Supplements
If you are looking for a skin collagen booster, natural collagen for skin supplements are your best bet. One such supplement that's not only 100% natural but also cruelty-free is Plix Life Forever Young Collagen. Made using natural collagen sources, such as hyaluronic acid, vitamin C, sea buckthorn, amino acids, and bamboo shoots, this wonderful product provides a plethora of benefits, including;
Hydration

Youthful skin

Skin radiance

Skin elasticity

UV protection
In just one month, you will notice a vast difference. Your skin will look super hydrated and oh-so-smooth as it retains moisture. By the third month, you will see a reduction in fine lines and wrinkles.
These were all the best ways to boost your skin's collagen production. Make sure you eat collagen-boosting foods along with the supplements to not only enjoy beautiful younger-looking skin but also improve your overall health.
FAQs
1. Does Plix Life collagen taste good?
Yes, Plix Life Forever Young Collagen tastes delicious and comes in three yummy flavours, which include Rose, Watermelon, and Orange Burst. So, you can choose the best one as per your requirement.
2. When is the best time to take collagen?
The best time to take collagen is after you have had your dinner.
3. Can pregnant women take collagen?
No, collagen supplements are not for women who are pregnant or nursing. It is very important to speak with your doctor before you take any supplements when you are pregnant.
4. Can collagen really give you young skin?
Yes, taking Plix Life plant based collagen powder can reverse the signs of ageing and help reduce wrinkles and fine lines.
5. Can collagen help reverse sun damage?
Yes, collagen can be very beneficial for the skin and help protect the skin from excessive sun damage.