How will Garcinia Cambogia help in burning fat and weight loss?

What is Garcinia Cambogia?
Garcinia Cambogia is a small, green tropical fruit which is native to India and Southeast Asia. Garcinia Cambogia has grown extremely popular across the world for its inherent and natural fat-burning properties. Also known as the Malabar Tamarind, the magic of the fruit lies in the skin or the rind. The rind of Garcinia Cambogia contains high amounts of hydroxycitric acid, an active ingredient which is scientifically proven to burn body fat. This active ingredient naturally boosts the body's fat burning potential. The multiple weight loss benefits of Garcinia Cambogia include the burning of fat and flab, controlling blood sugar levels and keeping the body's cholesterol levels in check.
How does Garciana Cambogia aid weight loss?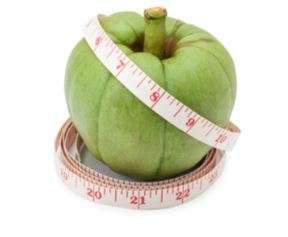 Consuming supplements created from the hydroxycitric acid derived from Garcinia Cambogia can help the body in achieving weight-loss goals naturally. Here is how it works:
1. HCA derived from Garcinia Cambogia burns body fat
Consuming Garcinia Cambogia supplementation helps you burn your body fat naturally. This is because the HCA present in the tropical fruit boosts the fat-burning potential of the body by elevating your metabolism. Garcinia Cambogia inhibits an enzyme called citrate lyase which plays a major role in our body's production of fat. By inhibiting citrate lyase, Garcinia Cambogia is thought to slow or block fat production in your body. This may reduce blood fats and lower your risk of weight gain.
2. It produces serotonin which suppresses your appetite
One of the benefits of Garcinia Cambogia is that it increases the secretion of serotonin in the brain. This increase in serotonin results in you feeling full for longer and suppresses your appetite therefore causing weight loss when consumed over a long period.
3. It boosts athletic performance by increasing your body's endurance
Garcinia Cambogia is known to improve athletic performance and ability by increasing endurance levels during exercise and building stamina. Studies have shown that supplementing Garcinia Cambogia keeps energy levels high and stops people from feeling tired very quickly.
Other benefits of Garcinia Cambogia
Garcinia Cambogia manages blood sugar levels, decreases insulin and leptin levels and reduces inflammation. The fruit can also boost your digestive system.
Why should I consume Garcinia Cambogia supplements?
If you are looking for a way to support weight loss naturally – Garcinia Cambogia is for you. It helps to keep your appetite in check and ensures you don't overeat and mindlessly binge. It has natural metabolism boosting properties which burn the fat in your body while stopping your body from producing more fat.
How can I consume Garcinia Cambogia?
An easy and effective way to consume Garcinia Cambogia is with Plix Life's Garcinia Cambogia Effervescent for Quick Fat Burn. The Plix Garcinia Cambogia effervescent has an advanced weight management formula that aids quick fat burn with a high concentration of HCA at 50%. It is a natural way to manage and burn fat easily. The effervescent has a blend of other ingredients which compliment the effects of the Garcinia Cambogia such as ginger and cinnamon. Ginger supports fast metabolism, is high in antioxidants and prevents bloating while improving gut health.