How to Make Skin Glow in 3 Simple Steps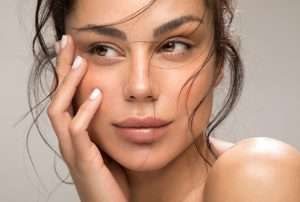 Glowing skin is like the treasure we all seek. From natural home remedies to chemical masks to creams and gels, you may have tried it all, hoping to achieve that divine facial glow. It's time to put an end to all these trial-and-error activities and trade them in for effective methods to make your skin glow naturally from the inside out! These methods will improve your skin's health both internally and externally, and it will thank you with a natural glow. So without further ado, let's discuss 3 simple steps on how to make skin glow!
Have a Good Skincare Routine
The first step of how to make skin glow in 3 simple steps is to have a good skincare routine. This requires following each stage of the skincare routine diligently in the am and the pm. While this seems like a simple step, it is not because deciding the right products is a task, considering there are myriad skincare brands, each claiming to be better than the other. However, don't get caught up in this game. Just break down which products you need and then select the best suitable for your skin type. Remember, skincare doesn't have to be very elaborate or expensive. Here are the steps a good skincare routine entails:
A good cleaner or a face wash is crucial to extract all the dirt, impurities, pollutants, and oil in the skin. Here, always make sure that you choose a cleanser that's not too harsh on the skin and pH balanced. You want something devoid of harmful components. Always cleanse your face in the morning, before bed, after a workout and at any other time you experience excess sweating. When deciding which cleanser to purchase consider your skin type. For example, if you have dry skin, go for a cleanser designed for your skin type!
A good moisturiser helps keep the skin hydrated. In fact, along with a skin glow moisturiser, you can also include a serum in this step if you have any problem areas that you are looking to target. For example, if you may have pigmentation, apply a serum that can work on this first and once it is absorbed, apply your moisturiser. For that skin glow, this is a step you absolutely cannot skip. Moisturised and happy skin is what glows! It is always ideal to moisturise both in the morning and before going to bed.
Never skip sunscreen. In the mornings, make sure you include sunscreen as the last step of your routine to prevent any sun damage! This step is not just to prevent tanning. Sun rays contain UV light, which can lead to sunburn, and sun damage, and even accelerates the process of ageing. Some of the things to look for in sunscreen are that it should be broad spectrum, above SPF 30, and suitable for your skin type.
Eat Healthy Food and Drink Enough Water
Nutrition is not only vital for your overall health but also to make your skin glow. When you maintain an unhealthy diet, it adversely affects your metabolism, leads to severe weight gain, and can even damage organs, such as the heart and liver. Apart from all of this, it also severely damages another major organ, which is your skin. To prevent this, good food and hydration are what you need. When you start consuming healthy food, it also keeps your gut and digestion healthy. And for those wondering how to make the face glow, a well-functioning gut is absolutely imperative. Most skin concerns occur when you have an unhealthy stomach, preventing a flawless complexion.
Make sure you add fresh green leafy veggies, fruits, and different coloured veggies to your daily diet. These will fetch you the necessary vitamins, proteins, fibre, and minerals, which are essential for good skin health.
You must have heard celebrities credit their good skin to drinking plenty of water. This has a lot of merit! Water keeps your skin hydrated and refreshed, which is essential to retain the elasticity of the skin. People who drink lots of water are also able to delay the signs of ageing.
Take the Right Supplements for Glowing Skin
While the first two steps are imperative, the main step is to give your body the right supplements so it internally treats any problems you may have, such as dull skin, acne or pigmentation. Consuming the right supplements can help you achieve the skin of your dreams and can give you that glow you desire.
Vitamin E supplements not only support your overall health but also benefit the skin tremendously. It has anti-inflammatory properties and is a rich antioxidant. Vitamin E can reduce any sun damage and also help with the production of collagen.
Vitamin C is a boon for the skin. If skin glow is the end goal, this is the Vitamin you need. Vitamin C gives you a dewy complexion and helps maintain smoothness. Vitamin C is also beneficial when it comes to reducing pigmentation, brightening your skin, reducing redness, helping prevent sagging, and so much more!
Finally, you can also include glutathione supplements in your diet as it is rich in antioxidants. When you start taking glutathione supplements regularly, it helps boost the production of collagen in the body and also helps you get rid of tan and dull skin tone, offering radiance and brightness.
If you looking for an easy way to make your skin glow and want a supplement that comes with all the essential ingredients and is super easy to take, you must try Plix Life's Glowy Skin Effervescent. Made with L-glutathione, Vitamin E and C, Hyaluronic acid, Aloe, Acai, and Blueberry blend, this wholesome supplement is 100% natural and a vegan product!
This supplement is all you need for glowing radiant skin. Just use it regularly for a month and you will see a radiant glow because all the ingredients come together to nourish the skin deeply, increase collagen production, and repair damaged cells. By the third month, you will achieve your dream skin.
Using the Plix Life Glowy Skin Effervescent is super easy. Take a glass of water and drop the tablet in and let it fizz. Once it dissolves completely, gulp it down. It comes in a yummy strawberry flavour and all you need is one tablet a day.
With Plix Life Glowy Skin Effervescent, glowing skin doesn't have to be a difficult chore. Try it today!
FAQs
1. How can I make my skin glow easily?
To make your skin glow easily, the best thing you can do is opt for the right supplement and a healthy lifestyle. Both of them together can fetch you the results you desire. If you have any unhealthy habits, such as smoking and drinking quitting those will help tremendously.
2. How can I glow my skin in 5 minutes?
While good face cleanses can offer you a temporary glow, you need something more substantial to ensure you enjoy glowing skin all the time. And here, you can start taking supplements to help you out, such as Plix Life Glowy Skin Effervescent.
3. Which drink makes skin glow?
A drink that makes your skin glow is Plix Life Glowy Skin Effervescent. It comes in a delectable strawberry flavour and tastes so good!
4. How to use Plix for glowing skin?
You just need to use one fizz tablet a day. Drop the tablet in a glass of water and drink it up.
5. Is it safe to use it every day
Yes, you can safely use it every day as it is natural and doesn't come with any side effects. However, if you are pregnant, breastfeeding, and suffering from a healthcare condition, talk to your doctor before you take it.