Day 4 Diet Meal Plan #FeelGoodWeek

Early morning
1 glass sattu water
Recipe- 1- 2 scoop of sattu powder add in 1 glass water and add 1 tsp sugar and pinch of salt]
Breakfast
[ These meals can be used as pre work out meals , before 2-3 hour of workout]
1 green paneer paratha with 1 half bowl of fruit bowl
Recipe- 1 tbsp whole wheat flour [ other flours like ragi, makai, jowar can also be used] and for stuffing any green leafy vegetables, 50 gm paneer and 2-3 drops of oil. Avoid putting in extra oil.
– make flour dough and then add stuffing and make 2 medium size paratha.
For fruits and nut bowl
Raw materials – 1 medium size apple and pomegranate [ other fruits like pear, guava, strawberry can also be added] with 4-5 almonds, pistachio , 1 tsp sesame seeds and flex seeds and 1 bowl of curd.
Pre training
Before 30 mins of workout –
Any fruit juice like orange juice, apple and chikoo juice or any other sweet fruit juice.
[ before 30 min of workout avoid taking food rich in protein, like milk and milk products because they can cause indigestion and bloating during workout]
During training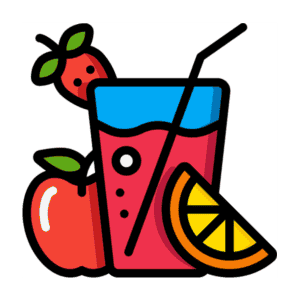 Sips of cold electrolyte water [water with sugar and salt solution].
Or any fruit juice which should be sweet and cold and PLIX VEGAN BCAA PROTEIN
Post workout meal
[these food option can be used as post training workout after 30 minutes of workout
After few minutes of workout take sattu water or sugarcane juice or any fruit juice after few minutes of workout
Plix Evolve performance plant protein/ strength plant protein
After 20- 30 min Paneer salad bowl + 1-2 brown/ multigrain bread with peanut butter with some fruit[ apple, berries, orange etc]
Recipe- 50g of paneer + 4-5 slices of cucumber, beetroot, carrot.[Or any vegetable of your liking] and 1 tbsp of boiled corn.
Lunch
2 chapati + 1 katori dal + 1 small katori Rice + 1 katori any sabzi of your liking] + 1 katori cucumber salad + 1 katori curd
Recipe- 2 tbsp whole wheat flour [ use mix multigrain flours] and 2 tbsp dal and 1 tbsp brown/ parboiled rice.
Evening snack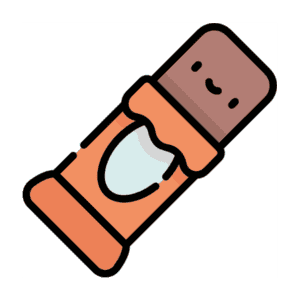 Small protein bars with green tea
Recipe- granola bar- made up of protein powder/ roasted multigrain flour with little amount of jaggery or honey + milk + nuts like almond/ pistachios/ walnut + seeds like pumpkin seeds/ flax seeds/ sesame seeds etc. mixed all the ingredients together and then mold it in any shape and let it freeze.
Dinner
2 chapati +1 katori dal [any dal of your liking like akkhi masoor, rajma, moong matki dal]+ 1 katori any sabzi + 1 katori moong/ chana veggie salad
Raw material – 3 tbsp wheat flour, 2 tbsp dal and 100 g of leafy vegetables
Recipe for sprouts salad – 4-5 slices of cucumber, beetroot, tomato.[Or any vegetable of your liking but avoid potato or sweet potato like root vegetables] and boiled 1 tbsp moong/ chana dal [chana dal, kabuli chana dal or moong matki dal can also be included
BEDTIME
1 glass of turmeric milk or green tea
Note –
Consume whole grains and pulses in your daily diet .
Limit your salt intake
Consume Fruits and vegetables to gain fiber. Avoid root vegetables like potato, sweet potato and yam etc.
Consume yogurt / curd for a healthy gut.
Consume oilseeds to gain healthy fat (e.g. flax seeds).
Avoid eating refined flour [maida] and its products like biscuits and breads .
limit your oil, only use 2-3 tsp oil throughout the day, use vegetable oils like sunflower oil, safflower oil and olive oil. Avoid trans fat oil and avoid eating junk food.
Make a fixed sleep routine and follow it.
Drink 2L to 2.5L water daily.