Day 5 Diet Meal Plan #FeelGoodWeek

Wakeup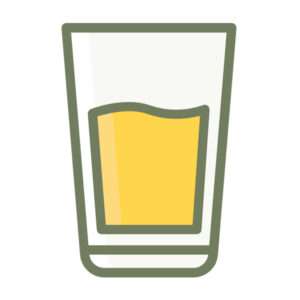 A glass of lukewarm water with honey and lemon juice
Breakfast
Porridge with soy milk +blueberries and flaked almonds
Ingredients – 1 cup water
1 cup soy milk
1 teaspoon honey
4 tablespoon oats flaked
Salt to taste
Instructions –put water ,soy milk, sugar, salt and oats flakes in a saucepan , bring it to boil and cook for about 1 minute while stirring. Than take it off the plate and let it stand ,covered for about 10 mins .
Topped it with some blueberries and flaked almonds
Mid – morning (pre-workout)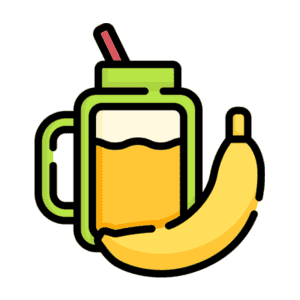 1 glass of Blueberries banana protein smoothie
Ingredients -1/2 cup frozen unsweetened blueberries
½ frozen banana
¾ almond milk (180 ml)
¾ greek yogurt
2 cups ice
Add all the ingredients to a blender in the order listed ,blend until smooth
During workout
1 litre of water with any energy powder or electrolyte powder
Post workout
Colourful quinoa salad (1 medium ball with lots of vegetables)
Ingredients for salad-1/2 cup of quinoa
¾ cup of corns
¾ cup diced zucchini
1 small tomato
1 small red onion
1 small carrot
Ingredients for dressing -1 teaspoon of olive oil
1 teaspoon of lime juice
1 teaspoon of balsamic vinegar
Pinch of red chilli powder
Salt and pepper to taste
Procedure -In a large bowl, toss together the salad ingredients.
Measure the oil in a measuring cup and add the rest of the dressing ingredients to it and whisk it well.
Pour the dressing over the salad and combine well. Serve immediately or refrigerate for at least 30 minutes for the flavour's to develop.
Pre Lunch
Take Plix ACV Effervescent
Lunch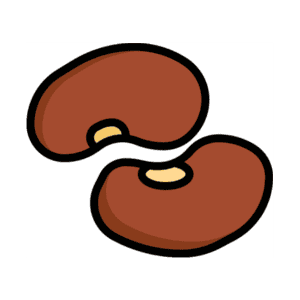 1 bowl of Vegan burrito bowl with rice + kidney beans
INGREDIENTS
3 cloves garlic
1 red chilli pepper
1 yellow pepper
1 bunch scallions
1 x 400g of tin kidney beans
1 x 400g of tin butter beans
1 x 400g of tin black beans/chickpeas
2 tablespoons oil
2 x 400g tins of chopped tomatoes
6 tablespoons tomato purée 100g
1 tablespoon maple syrup
2 teaspoons ground cumin
2 teaspoons ground coriander
2 tablespoons tamari/soy sauce
½ teaspoon smoked paprika
juice of 1 lime
1 teaspoon salt
½ teaspoon black pepper
Guacamole
2 ripe avocados ripe but not bruised!
juice of 1 limes
1 cloves of garlic
1/4 medium sized red onion
3 cherry tomatoes
½ tsp salt
pinch dried ground black pepper
Few sprigs of fresh coriander
To serve
Cooked rice ideally brown
fresh coriander
Salsa if you have it
corn chips
INSTRUCTIONS
Chilli
Peel and finely chop the garlic. Chop the end off the chilli and finely slice removing the seeds if you don't like it spicy. Deseed the yellow pepper and finely chop. Cut the ends off the scallions and finely slice, removing any limp green outer leaves. Drain and rinse the beans.
Put the oil in a large saucepan over high heat. Once the pan is hot, add the garlic, chilli, yellow pepper and the scallions, and cook for 2.5 minutes, stirring regularly.
Now add the remaining ingredients and bring to the boil, stirring regularly, then remove from the heat. Taste and adjust the seasoning to your liking.
Serve with some chopped fresh coriander/chives
Guacamole
Cut avocados in 2, take out the stone and slice them lengthwise and sideways into small little squares while still in their skin
Spoon Avocado out and pop them in a bowl
Slice limes and squeeze juice into bowl
Peel and finely chop garlic and red onion and add
Slice up the cherry tomatoes and add in.
Add the salt, chilli, black pepper.
Dice up the fresh coriander and add too.
Mix all ingredients together with a fork
Putting it all together
Once you have the chilli and guacamole done all you need to do is serve these with some cooked rice (you can buy precooked rice in most supermarkets if you don't want to make your own), corn chips, salsa if you have any and some fresh coriander.
Snacks
Dinner
Chickpea and spinach pasta (40-50 gm)
INGREDIENTS
3ounces dry chickpea pasta shells (such as Banza)
½ teaspoon olive oil
1.5 cups baby spinach
1.5ounces soft goat cheese
DIRECTIONS
Cook pasta according to package directions. Drain, reserving a few tablespoons of pasta cooking liquid.
Immediately after draining, toss pasta with remaining ingredients in a bowl, until spinach is wilted and cheese has melted and pasta is evenly coated. If mixture is dry, add cooking liquid 1 teaspoon at a time until sauce is thick but moist.
DOS
DONTS
· Drink 3-4 litre of water/day

· Take supplement post workout

· Try to move slowly as you lift the weight

· Start your workout routine with a proper warm-up session

· Do not consume heavy meals at once

· Don't over train your body

· Do not lift extremely heavy weight as it might also lead to injury

· Do not eat high protein foods pre workout as they take longer time to digest