Can Ashwagandha Help For Sleep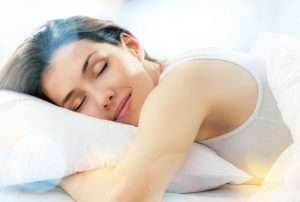 Have you forgotten what a good night's sleep feels like? Is stress making it difficult for you to sleep? Are you suffering from an irregular sleep cycle or experiencing poor quality sleep?
If you are nodding, then we have a natural solution for all your problems!
Many factors can affect your sleep quality, such as stress, sleeping environment, intake of caffeine or alcohol, insomnia, etc.
One of the names that comes up when we talk about natural remedies to improve sleep quality is 'Ashwagandha'.
We are aware of several ashwagandha benefits, and some of the most common are ashwagandha for sleep and ashwagandha for stress relief.
But does it really work?
Let's understand if ashwagandha for sleep really works or not? Are ashwagandha tablets safe to consume? And when to take ashwagandha for sleep and ashwagandha for stress?
You will get all the answers to the most common questions that come to your mind when we talk about ashwagandha for sleep or ashwagandha for stress, like do I take ashwagandha in the morning or night for better sleep? How does ashwagandha benefit from improving sleep quality?
What is Ashwagandha?
Ashwagandha, also known as Indian ginseng and winter cherry- is one of the most common medicinal herbs used in traditional Ayurveda health practices. It is made from a small evergreen shrub called Withania somnifera that is native to India and Southeast Asia. This herb is an adaptogen- a plant that can aid your body cope with stress, including mental and physical both.
Phytonutrient Ashwagandha benefits
Ashwagandha is renowned to offer several health benefits, following are some ashwagandha benefits:
– Can reduce blood sugar levels
– Boost testosterone
– Lowering cortisol levels
– Increase fertility, muscle mass and strength
– Manage symptoms of stress and depression
– Improve sleep quality
– Reducing inflammation
Ashwagandha for sleep
Good sleep leads to good health, yet over 30% of adults report sleeping less than the recommended 7 hours per night, and half of them take medicines to sleep, according to studies. One natural remedy used to treat sleep problems is Ashwagandha, a plant that is believed to improve the quality of sleep and may treat insomnia as the leaves of the plant contain triethylene glycol compound, which is known to promote sleep induction.
It is also recommended to take ashwagandha tablets instead of sleeping pills.
Ashwagandha, according to Ayurveda, helps with sleep in two ways: by influencing sleep and by lowering stress and relaxing nerves.
The lack of sleep can lead to increased stress, mood swings, cardiovascular diseases, weight problems, and type 2 diabetes, implying that sleep plays a crucial role in maintaining overall wellness.
Ashwagandha for stress
Another one of the common ashwagandha benefits is it helps to manage stress.
Ashwagandha contains chemical compounds that may calm the brain, reduce swelling, lower blood pressure, and alter the immune system.
Additionally, it is traditionally considered an adaptogen, which means that it can help the body resist mental and physical stress.
When to take ashwagandha for sleep?
The most common question that pops up in the mind when we think of taking ashwagandha for sleep or ashwagandha for stress is, "do I take ashwagandha in the morning or night?"
The answer is you can take ashwagandha any time of day or night, depending on your needs. If you want to consume ashwagandha for general health, you can take it in the morning after breakfast.
If you want to consume ashwagandha for sleep, you must take it before bed as it helps you relax. Apart from it, the one who experiences stomach discomfort while consuming ashwagandha in the morning can take it at night.
Time plays a vital role if you want to reap ashwagandha benefits as per your need.
Do I take ashwagandha in the morning or night Or When to take ashwagandha for sleep. Ashwagandha tablets and supplements give you all ashwagandha benefits such as improving your sleep quality and managing stress, and some brands market their ashwagandha tablets as ashwagandha for sleep and ashwagandha for stress.
It is recommended to always go for plant-based ashwagandha tablets or supplements that are 100% natural, effective and safe.
Several plant-based brands offer ashwagandha tablets and supplements. You can also choose PLIX Ashwa Calm. One of the most trusted plant-based brands that offer the world 1st ashwagandha tablets in effervescent form.
The Plix Ashwa Calm
Plix Ashwa Calm is formulated with clinically proven ingredients like KSM-66 Ashwagandha, Brahmi, Bhringraj, and Vitamin D3.
A powerful blend designed to improve sleep quality, reduce stress symptoms by 62%, decrease body fat by 3.5%, boost memory, strengthen muscles, enhance sexual health, and support muscle recovery.
Additionally, it decreases Cortisol Levels up to 28% and reduces severe depression by 79%.
It has been evaluated in 22 gold-standard clinical trials, created from plant-based nutrition, and has been in R&D for 14 years.
The Takeaway
Busy lifestyle contributes to poor sleep patterns and stress. The natural remedy to treat stress and improve sleep quality is ashwagandha.
We are familiar with ashwagandha benefits and one of them is it helps to improve sleep.There are many people who experience trouble sleeping and to improve their sleep quality they go for ashwagandha tablets and supplements.
You can easily find ashwagandha tablets that offer all ashwagandha benefits and some only promote ashwagandha for sleep or ashwagandha for stress.
If you are looking for a plant-based ashwagandha tablet, then you can try Plix Ashwa Calm, a natural solution to reap ashwagandha benefits.
Hope this article has answered all your questions including when to take ashwagandha for sleep or do I take ashwagandha in the morning or night.