7 Anti-Ageing Tips to Look Young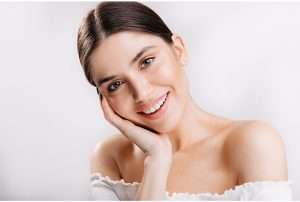 Who in the world would want to decline the choice of looking forever young and charming? Even though we know we cannot fight the clock and turn back nature's processes, we can try to revive it in the best possible way and flaunt the beauty.
If you, too, have a desire to revive the glow of your flawless beauty and avoid those fine lines and wrinkles showing up, then we got you covered.
You'd find some practical and easy anti-ageing tips to try your hands on that might as well be a little unique but would add a LOT of difference to your look!
1. Let the rice break the ice!
To start with the list, we shall begin with the most accessible ingredient in the Koreans secret for forever young-looking skin!
Rice water is rich in inositol and helps build collagen that will tighten the skin and increase its elasticity. The best part? It is super budget-friendly and can be used in multiple ways too. All you gotta do is, take a jar filled with water and soak a bowl of rice.
Use it to wash your face, as a toner after you cleanse and exfoliate, or as a spray to let your skin soak in the nutrients.
You will notice some notable differences in the skin with this super inexpensive anti-ageing tip for your flawless skin.
2. Anti-aging Superfoods Aka Supplements
What's on the inside, always reflect on the outside! Needless to say, whatever you consume will make a significant impact on the outlook!
Consuming foods loaded with Omega 3s and Vit C will delay the process of skin loosening and also keep the moisture in check. You can also try Plix Life's Glutathione Skin Glow Supplement which is full of vitamin E and Hyaluronic acid and will give a boost to your skin care routine.
Carotenoids are excellent protectors against UV rays and slow premature ageing and also play a crucial role in skin repair and soothing. Some foods you can consider eating are:
Pomegranate
Avocado
Blueberries
Flax seeds
Tomato
Sweet Potatoes
Carrots
These superfoods will not just keep your skin and body in check but will also repair skin and protect it with its anti-inflammatory properties.
3. Don't miss out on your Neck and hands
You will find several anti-ageing tips to keep your skin glowing and tight. But what you mostly miss out on is your hand and Neck. The skin of this area loosens up the fastest, and not taking enough care of them might just reveal your secret. Moisturize these areas and protect them from the heat with a good SPF sunscreen.
Also Read: Benefits of Vitamin E for Skin
4. Spices
Who would have guessed that the spices right in your kitchen can revive your skin and make it look younger by years! This anti-ageing tip is undoubtedly going to change our life.
The cinnamon in your kitchen can increase the collagen in your skin and boost the skin's elasticity and firmness. Apart from that, ginger is also an excellent ingredient with anti-inflammatory properties, and also it prevents age spots in your skin.
5. Rest enough and Revive Well
However cliché it may sound, an anti-ageing tip one should swear by is sleeping enough and meditating well.
It has been found that sleep deprivation not only impacts the physiology of your body functioning but also increases the blood sugar level that leads to the ageing process and skin loosening, resulting in wrinkles too.
On the other hand, meditation increases serotonin in the body that is one of the best natural anti-ageing boosters, and is also now used as a therapy for skin treatments. So when you can have it with double benefits by yourself, why waste a penny on those expensive treatments?
Also Read: Benefits of Beauty Sleep
6. Replace your caffeine with green tea
It is very often said that a significant change starts with more minor changes. And if you want to turn your ageing clock and look young with that glowy skin, don't miss out on this anti-ageing tip!
Next time you crave a coffee, remind yourself to sip some green tea instead. It has free radicals that combat the ageing that your skin goes through. In case you are thinking of throwing away the leftovers, remember you can use them to make a mask mixed with yoghurt and honey and combat acne, and keep your skin moisturized too.
7. Retinoids
Last but not least. If you feel you need the previous powerful anti-ageing tip to your rescue. Consider investing a little in a good retinol serum to revive your skin each night while you sleep. Retinoids are the active molecules that increase collagen and reduce wrinkles and it. This will be a game-changer if you are willing to make your skin age backward with minimal effort.
Well, this was the best of our anti-ageing tips for your unique skin. We hope you try them on, look forever young and remember one thing despite all. You are beautiful or handsome, irrespective of your skin and age!