What is Glutathione? Side Effects, Dosage, Benefits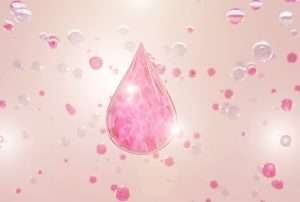 Glutathione is an antioxidant and a naturally occurring molecule that's produced in cells in the liver and central nervous system. It is made up of three amino acids, which are glycine, L-cysteine, and L- glutamate. It is an important element that plays several benefits of glutathione in the body, which include tissue building and repair, production of hormones and enzymes, and detoxification. However, as we age or due to poor lifestyle choices, such as unhealthy habits, poor nutrition, and environmental toxins. Therefore, you can consume supplements and take the right glutathione dosage per day for its benefits.
One of the benefits of glutathione also includes lightening the skin and curbing the visible signs of aging. But it is also used to treat certain conditions, such as Alzheimer's and heart conditions. In today's article, we will walk you through everything you must know about glutathione uses, including the side effects of glutathione, its advantages, and more. Read ahead to know more.
Related Products- Glutathione supplement
Benefits Of Glutathione
Let's take a look at some of the benefits of glutathione and understand them more in-depth.
1. Glowing Skin
Glutathione is a powerful antioxidant, which helps in neutralizing free radicals. And this is exceptionally important for beautiful skin because free radicals can damage your skin and also lead to premature aging, wrinkles, fine lines, and dark spots. And these free radicals are caused by exposure to ultraviolet rays, toxins from the environment, and unhealthy habits, such as smoking cigarettes.
Now, these free radicals start getting accumulated in the skin and they need to be detoxified for healthy glowing skin. Now, glutathione tablets use is that it fights oxidative stress and flushes away the toxins, giving you a beautiful glow.
Related Blogs- How to Get Glowing Skin Naturally
2. Pigmentation
Another glutathione tablets use is that it helps combat pigmentation. If you are someone who has been suffering from pesky pigmentation that has not dimmed despite trying a plethora of methods then it is time to use glutathione supplements.
Glutathione supplements are known for their depigmentation properties. First, it offers tyrosinase activity. This is a mechanism that attacks dark spots, patches, and uneven skin tone. Tyrosinase is an important enzyme that is required in the production of melanin and melanin is what makes your skin darker. The inhibition of this enzyme impacts the levels of melanin.
Next, glutathione stimulates the pheomelanin pathway where eumelanin gets converted to pheomelanin. And this process regulates melanogenesis. Finally, the antioxidant activity keeps the toxins away making sure any pigmentation you may be suffering from goes down. Another glutathione use is that it helps tackle any dark spots too.
3. Anti-aging
If you have started seeing signs of aging on your skin then it is time to start using glutathione. It is seen that it reduces wrinkles and enhances skin elasticity. This is also because antioxidants present in glutathione supplements can help you fight any visible signs of aging.
Related Article- How Glutathione Benefits For Skin?
Side Effects Of Glutathione Tablets
Let's now take a look at any side effects of glutathione tablets. When it comes to glutathione, it is always imperative to take the right dosage to avoid any side effects. However, there is not much research and data available when it comes to glutathione tablets' side effects. But in some cases, it is seen to cause cramping or bloating. And if you are allergic to the supplement, it can lead to side effects such as skin rash. Therefore, if you are someone who is allergic to medications frequently, then it's always best to consult your doctor to avoid glutathione tablets' side effects.
Related Article – What Are Glutathione Supplements Used For, Drug Side Effects, and Doses
What To Avoid When Taking Glutathione
If you are taking glutathione tablets, then you must not mix them with anti-psychotic drugs or chemotherapeutic drugs. Also, if you want to experience complete lightning effects after using glutathione tablets, you must not limit your alcohol consumption.
Dosage And Prescription
You don't need a prescription to start taking glutathione supplements. However, it is always best to opt for the right brand, such as Plix Life's Glowy Skin – Glutathione Effervescent For Clear & Radiant Skin. When it comes to the dosage, it usually differs from one brand to another. Therefore, always read about the dosage and take it accordingly.
Wrapping up, glutathione is a healthy antioxidant that enables your body to flush out the free radicals to give you the skin of your dreams. It tackles the surface of the skin and works at a cellular level to rectify any cell damage. It is also found in certain dietary supplements, such as freshly prepared meat.
However, if you are looking for the right supplement, one that is vegan and cruelty-free, you can always try Plix Life's Glowy Skin – Glutathione Effervescent For Clear & Radiant Skin. It is a wonderful product that offers you a plethora of skin benefits, such as glowing skin, pigmentation, aging, and more. It also ensures that your skin looks happy and hydrated, anytime and every time.
The best part about taking Plix Life's glutathione is that you will start to notice the difference in just one month. You will see how nourished and healthy your skin looks and by the third month, all the pesky pigmentation would have vanished. Plix Life's Glowy Skin – Glutathione Effervescent For Clear & Radiant Skin also comes with the goodness of vitamin C for that extra boost. So, give it a try today to achieve the skin of your dreams.
FAQs
1. Can Plix Life's Glowy Skin – Glutathione Effervescent For Clear & Radiant Skin reduce fine lines?
Yes, this Plix Life's Glowy Skin – Glutathione Effervescent For Clear & Radiant Skin is an effective product that can help fade any appearance of fine lines or wrinkles. You will start noticing the difference in the first month.
2. How many Plix Life's Glowy Skin – Glutathione Effervescent For Clear & Radiant Skin should I take in a day?
You must take 1-2 Plix Life's Glowy Skin – Glutathione Effervescent For Clear & Radiant Skin fizz tablets twice daily for best results.
3. At what age can I start using glutathione?
You can start taking the supplements after the age of 14 years after consulting your doctor.
4. How long should I take glutathione?
You must at least take the supplements for 6 months to see the best results.
5. Who needs glutathione?
Plix Life's Glowy Skin – Glutathione Effervescent For Clear & Radiant Skin can be beneficial for people who want radiant skin, and are looking to reduce the signs of aging and combat pigmentation.