How to Get Glowing Skin Naturally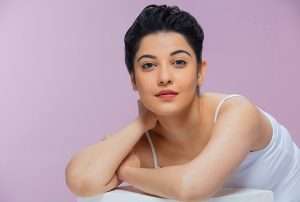 Whenever we see any movie or a TV show, we all tend to envy the gorgeous skin of the stars. Their skin always looks absolutely flawless. But, is it all because of makeup? Not really! They embrace certain skin care routines and treatments that offer naturally glowing skin almost effortlessly. While these tips were not always known to people, thanks to the internet and innovation of new products, today achieving a glowing face is highly attainable. So, how can you achieve glowing skin? Let's take a look at the Plix's curated tips below! 
How do I make my skin glow?
Let's unpack some wonderful ways how to glow face naturally. 
Hyaluronic Acid
Today, hyaluronic acid is an extremely popular supplement. Right from being present in creams to serums and shampoos, it is undoubtedly everywhere. But, is it worth it? Yes. If you are wondering how to get a glow on your face, hyaluronic acid can be your answer. Basically, hyaluronic acid is a gooey substance that's produced by the body. It helps lubricate eyes and joints but also plays a major role in keeping our skin hydrated and radiant. Also, the levels of hyaluronic acid tend to go down as we age. So, taking hyaluronic supplements can be great for glowing skin.
Vitamin E
Like hyaluronic acid, vitamin E is crucial for healthy skin and eyes. It is also essential for a strong immune system. Vitamin E is a group of eight soluble compounds that offer powerful antioxidant effects. This vitamin is abundantly present in a lot of food products, such as seeds, nuts, vegetables, and more. Some of the advantages it offers are; 
Improves antioxidant defences and reduces oxidative stress

Combats the risk of heart disease 

Helps overcome several skin disorders, such as eczema 
Antioxidants
Antioxidants are excellent for your skin. This is how to have glowing skin. One of the great advantages of antioxidants is that they offer anti-ageing benefits too. They also help fight free radicals. Now, to give you an example. Think of them as the enemy. When they enter your body, it brings adverse effects. It can affect your overall well-being and also show on the skin. If you have started experiencing discoloured skin or dark spots all over the face, these free radicals are to blame. Anti-oxidants are also great for the production of collagen, which can keep your skin glowing. Fruits and vegetables are rich in antioxidants.
L-Glutathione
One of the best ways how to glow skin naturally is to add glutathione supplements to your daily skincare routine. They can help lighten and brighten your skin, giving you the glow, you always wanted. It is a great product for someone who wants to get rid of pigmentation. It helps lighten the dark parts of the skin so it is completely uniform. Just using the supplements for a couple of months can help you completely brighten your skin. However, the main thing you must keep in mind is that always use a reputed product. Otherwise, the effects won't show. 
Vitamin C
Vitamin c is a legendary supplement when it comes to ways how to have glowing skin. It is anti-inflammatory, improves skin tone, hydrates the skin, and even reduces the signs of ageing. Vitamin C is available as a topical cream or serum and also as a tablet. Using it every day can be excellent for you. 
Which fruit is good for the skin?
There is no single fruit when it comes to great skin. One of the best face-glowing tips is to consume fruits every day. Some of the best fruits for good skin include;
Oranges – They are a good source of vitamin C

Apples – Apple is a rich source of vitamin A and C

Watermelon – This watery summer goodness is a great source of vitamins C, A and B1

Lemons – Lemon is a rich source of vitamin C 

Mango – Mango is known as the king of fruits and rightly so because it is rich in vitamins A, E, C and K, flavonoids, polyphenolics, beta-carotene, and xanthophylls.

Strawberry – The sour-sweet strawberries are a good source of vitamin C and also rich in salicylic acid, which keeps all acne away

Pomegranate – Pomegranate is a great fruit if you are wondering

how to make your face glow

as it helps get rid of sun damage
How can I make my face beautiful?
Looking for ways how to have glowing skin, well, follow the below-mentioned tips. 
Wash your face twice a day and have a natural and chemical-free skincare routine 

Always wash your face with lukewarm or cold water so it doesn't strip away the natural oils of the skin 

Learn to massage your face the right way as it can fetch several benefits 

Drink plenty of water, at least about 12 glasses every day

Apply sunscreen every day as UV rays can damage the skin 

Use natural face masks at least twice a week 

Always get enough sleep, at least 7 hours and not more than 9 hours

Exfoliate twice a week 
How can I glow naturally?
The first thing you must do when it comes to getting a natural glow is to ensure you follow good skin care hygiene. Next comes providing the right nutrition to your skin. Now imagine, if you could combine all the above-mentioned supplements, and put them together, it would do wonders, right? That's why, to help you glow naturally, Plix Life brings you Glowy Skin Glutathione. 
This is a wonderful product, which comes with the goodness of L-glutathione, hyaluronic acid, vitamin E, aloe vera, acai, blueberry blend, and vitamin E. Now, unlike any other supplement, Plix Life Glowy Skin Glutathione comes in a tasty strawberry flavour. They are effervescent tablets, which means, just drop one tablet in a glass of water and enjoy it as a tasty drink. 
When you start using the supplement regularly, you will notice the difference in just one month. It enhances the levels of collagen in your body and repairs all damaged cells. All you need to do is take one tablet regularly and you are good to go. This is one of the effortless means to get glowing skin naturally. And the best part is that Glowy Skin Glutathione is 100% natural and a vegan product. 
How can I look cute naturally?
While you try all tips we have provided, remember, your self-confidence is what helps you look your best. Along with that, make sure you follow a healthy lifestyle as that is what fuels good skin. Eat plenty of fruits and vegetables and make sure you choose the right supplements!
Glutathione is an excellent supplement when it comes to giving you naturally glowing skin. It is an antioxidant powerhouse, which will fight any skin damage and reverse the effects of ageing. If you want to embark on a journey towards naturally glowing skin, try Plix Life's Glowy Skin today!