Tips to make your skin glow naturally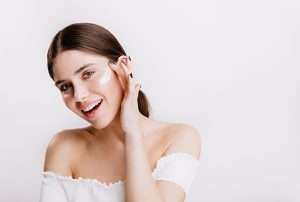 Are you craving glowing skin, that is healthy from the inside and radiates on the outside? You've come to the right place.
Ditch the expensive facials and serums and embrace Plix's tips on how to make your skin glow naturally – and watch the skin glow from the inside out.
1. Have a daily skincare routine
This one sounds obvious doesn't it? However, it made it to the list because it is excruciatingly important. The most important step is to take care of your skin every single day. We are not suggesting an elaborate routine, a short and consistent routine is all that you need. Your daily skincare routine can include:
Washing your face twice a day
Using sunscreen
Using a daily moisturizer
Always removing your makeup before you go to sleep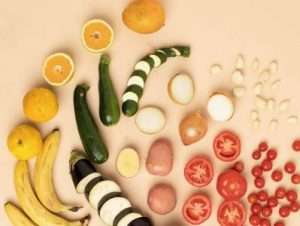 2. Eating healthy
There is no substitute to eating healthy when it comes to glowing skin. When you are healthy on the inside, it shows on your skin. Therefore, it is important to eat a host of fruits, vegetables, lentils and whole foods everyday.
3. Exercise daily
A daily 30 minutes of exercise is absolutely essential for anyone who wants glowing skin. Yes, a brisk walk or even a simple workout at home counts, so you have no excuse! Get moving to keep that skin glowing!
4. Apply Sunscreen everyday
One of the biggest mistakes we all make is skipping the sunscreen. Sun exposure can damage your skin and age your skin dramatically. It does not matter whether the weather is rainy or sunny, sunscreen must be applied to your skin every single day. Sunscreen protects your skin from the damaging effects of UV rays which can penetrate even on a cloudy, chilly day!
5. Facial Massages
Giving yourself a facial massage increases blood flow in the skin and stimulates the production of collagen. This leads to better skin elasticity and a natural glow. Be sure to do this at least 3-4 times a week for optimum results. Remember, always go for upward strokes and focus on the cheeks, forehead, and jaw.
6. Using the right products
Choose skincare products that are designed for your skin type! All of us are different, and we need to pay attention to our specific skin type and purchase products accordingly. Do your own research and pick products that suit your skin. What might be all the rage or a product a friend swears by may not work for you and that is alright. There are no one-size-fits-all skincare solutions.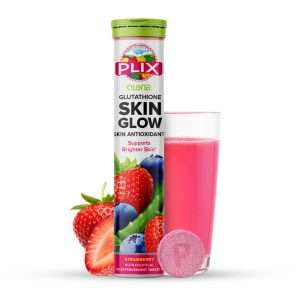 7. Take Vitamin supplements
Healthy skin requires a proper intake of Omega-3, Vitamin D, C and E. Supplements designed for healthy skin usually will contain all of these ingredients. Plix's Glutathione Skin Glow Effervescent tablets offer all the essential vitamins required for a healthy glow! Easy to consume and fortified with Glutathione, Acai Berry, Vitamin E and Hyaluronic acid, the effervescent tablets make your skin glow from the inside. The ingredients come together to combat dryness, acne and dull skin giving you hydrated, clear and glowing skin!
So, go on, embrace our daily tips and feel your skin thank you with a gorgeous glow!