These 10 reasons will convince you that hyaluronic acid is worth using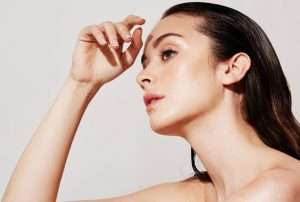 Hyaluronic acid is a substance that is naturally present in our bodies. It is a sugar that's present in our eyes, joints, and skin. This substance however starts to decline as we start ageing. The primary function of hyaluronic acid is to keep eyes, joints, and skin moisturised. So, when the levels of hyaluronic acid take a hit, your skin starts to feel dry and dull. Here, hyaluronic acid plays a major role. But wait, there is more. So, today, we bring you all the hyaluronic acid uses and even how to use hyaluronic acid so that you can achieve the skin of your dreams. Read ahead to know all about it.
How Does Hyaluronic Acid Help You?
Hyaluronic acid is a natural glycosaminoglycan, which is found in the connective tissues in our body. And Glycosaminoglycans are long unbranched carbohydrates or sugars, and these are known as polysaccharides. Now, if you are wondering why hyaluronic acid is important for your skin, well it gives it the structure it needs. So, let's take a look at all the advantages it brings you.
Hyaluronic Acid Uses
Now, let's take a look at the top 10 advantages of hyaluronic acid that will convince you that you need hyaluronic acid in your lives.
1. Wrinkles
The regular use of hyaluronic acid can be excellent to get rid of wrinkles. The sugar molecule helps the skin to stretch and flex, which is able to reduce the appearance of wrinkles.
2. Fine Lines
Hyaluronic acid is also useful in helping you get rid of fine lines. This is because the acid is able to plump up the skin and help retain all the moisture you need.
3. Wound Healing
Hyaluronic acid helps with tissue regeneration. Therefore, when you use hyaluronic acid it promotes faster wound healing and it is completely safe to use.
4. Anti-Agening
Almost 50% of the hyaluronic acid is present in our skin. This amount changes as we age due to other factors, such as exposure to environmental toxins. Taking hyaluronic acid regularly can help you combat the signs of ageing and slow down the process. Even a study showed that using hyaluronic acid for 8 weeks twice was able to create wonderful results.
So, if you are someone who has started to notice the signs of ageing, then make sure, you start using hyaluronic acid supplements for hyaluronic acid uses.
5. Skin Elasticity
Another wonderful hyaluronic acid uses includes improving skin's elasticity. As you age, the elasticity of your skin tends to go down. This is one of the reasons why you notice wrinkles because your skin is starting to lose firmness. When you start consuming hyaluronic acid supplements regularly, the elasticity and firmness of your skin go increase, which gives you younger-looking skin.
6. Eczema
Hyaluronic acid is great to help you improve the symptoms of mild to moderate eczema. In fact, a study was conducted where hyaluronic acid helped improve eczema when people started using it regularly. So, you can try taking hyaluronic acid supplements to see an improvement in your supplements.
7. Facial Redness
Some people suffer from excess facial redness, where when they wake up or after a long tiring day. This redness can be extreme and can look like an allergy. So, to tackle this issue, you can start taking hyaluronic acid supplements every day.
8. Hydrated Skin
Using hyaluronic acid supplements will ensure your skin remains moisturized and hydrated all day, every day.
9. Radiant Skin
When the concentration of hyaluronic acid goes up in your skin, it gives you the complexion of your dreams. You get to enjoy bright and radiant skin, which will look like a million bucks, even without any makeup.
10. Pigmentation
Finally, one of the hyaluronic acids uses is also getting rid of pigmentation. Yes, you heard that right. If you are someone who has suffered from pesky pigmentation throughout your life then try the hyaluronic acid supplements. It helps you get rid of pigmented skin and offers you a flawless complexion.
These were the ten reasons why you need hyaluronic acid in your life. If beautiful skin is a lifelong dream, it is high time that you include this in your daily routine. Right from beautiful skin to younger-looking one, hyaluronic acid gives you the skin that you have always dreamt of.
So, if you are looking for the best hyaluronic acid supplement Plix Life brings you Dewy Skin – Hyaluronic Acid & Superfoods For Intense Skin Hydration. Some of the benefits of this product include;
Cellular regeneration is where your skin heals from within where it repairs your cells.
It is rich in antioxidants so your skin will look younger and firmer where your collagen production is also boosted.
Your skin texture becomes smooth and improved.
The elasticity of your skin goes up.
It makes your skin bright and radiant.
It keeps your skin hydrated.
Once you start taking Plix Life brings you Dewy Skin – Hyaluronic Acid & Superfoods For Intense Skin Hydration you will notice the difference in just one month. After using the hyaluronic acid supplements every day, by the first month, you will see how hydrated and supple your skin looks. This is because your skin will be able to retain all the moisture, which means, you will also notice a smoother texture of your skin.
By the second month, the quality of your skin will go up and you will also notice a radiant, which wasn't there before. Finally, by the third month, your skin will look bright and absolutely flawless. So, give it a try today to believe it!
FAQs
1. How to use the hyaluronic acid serum?
If you are wondering how to apply hyaluronic acid, you can start using the serum every morning and evening. hyaluronic acid serum how to use is very simple, you must start taking supplements for better benefits and you can always try Plix Life brings you Dewy Skin – Hyaluronic Acid & Superfoods For Intense Skin Hydration.
2. How to apply hyaluronic acid on the face?
Applying the serum is very easy, just like you would apply a regular serum. So, what does a hyaluronic acid serum do? It can bring you a few benefits as mentioned above. However, for complete benefits, it is important to use supplements that can heal your skin from within, as Plix Life brings you Dewy Skin – Hyaluronic Acid & Superfoods For Intense Skin Hydration.
3. When to use hyaluronic acid?
Plix Life brings you Dewy Skin – Hyaluronic Acid & Superfoods For Intense Skin Hydration supplements can be used twice a day where you must take 1-2 tablets every day. For the best results, it is always important that you use the tablets every day.
4. Does Plix hyaluronic acid treat acne?
Yes, Plix Life brings you Dewy Skin – Hyaluronic Acid & Superfoods For Intense Skin Hydration can help you treat, acne, pigmentation, and dark spots. Just make sure you use the supplements every day without fail for the best results.
5. What is the taste of Plix's hyaluronic drink?
Plix Life brings you Dewy Skin – Hyaluronic Acid & Superfoods For Intense Skin Hydration tastes really refreshing and comes in a blueberry flavour. The supplement tastes like a tasty drink, so you don't have to worry about it being anything medicine-like.