Simple Easy Drinks for weight loss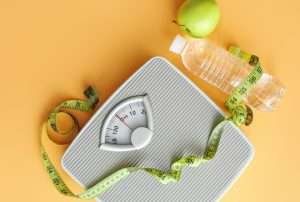 Losing weight is that painful nerve that often requires so much effort that you almost end up dropping the consistency because of its very demanding diet and exercise to be followed. Most people around you and me are looking around for some quick fix that will save them not just a penny but also a lot of time in hand.
But, it sounds like a bit of a scam if someone told you about weight loss drinks at home with zero extra cost and just 2 minutes of your time will fetch you results, doesn't it? If you too think something on the similar lines and you too knit your brows a little, then you will be amazed by the end of the blog as we have way too many easy to access options for you today!
The only condition is that you have to make a resolution to sip them at least for a month or two before you jump to a conclusion, deal?
How do weight loss drinks help? And what is the best time to have them?
Weight loss drinks at home can be a great deal to fasten your timeline to losing those extra fats on your body. These drinks will work magic because of the optimal time you'd be sipping them and the benefits of the super ingredients that we would ask you to add.
Whenever something is eaten first thing in the morning, the stomach being empty for the entire night, absorbs the maximum nutrient of what is consumed. So, before you hop on to your favourite wholesome breakfast, time yourself out for at least 20 mins ahead and pour yourself this drink to have the maximum benefits each weight loss drink has to offer in the morning.
What are the drinks and how to make them?
The few out of many things that are on our list of weight drinks at home are:
Ginger tea
Cumin Water
Fennel seeds water
Apple Cider Vinegar
Lemon water
The crux of making all these weight loss drinks at home includes pouring yourself some boiled water, putting the required ingredient in it, and enjoying the little sips as you soak in the morning sun.
Ginger tea- To make this weight loss drink in the morning, grate some ginger in the boiling water. Leave it covered for a few minutes and strain the mixture into your mug. You can squeeze a teeny tiny bit of lemon to it to add some flavour if you wish.
This will be super effective because research suggests that ginger is known to increase the digestive enzyme in the stomach by increasing the pH, improving metabolism, and helping to melt down the accumulated fat.
Cumin water- For this weight loss drink at home, you will have to add one spoon of cumin to boiling water and strain it after a few minutes and enjoy your super easy to make drink. If you wish to add some flavour, add some honey or lemon.
This drink has antimicrobial properties that will help their stomach lining be protected, and its high fibre content also alleviates indigestion. Also, cumin contains flavonoids that are excellent for detox, which is a crucial part of the weight loss process.
Fennel seeds are easy and straightforward, just like the last two weight loss drinks. All you need to do is replace cumin or ginger with fennel and see it work its charm.
Apple Cider Vinegar- This weight loss drink in the morning can be made very hassle-free. All you need is some water and either add a tablespoon of liquid ACV or add a pill of apple cider vinegar in the water and let it dissolve.
Research suggests that ACV boosts digestion and metabolism, helps detox the body, cut down the excess fat, curb the excess craving throughout the day, and keeps cholesterol levels in check.
Lemon water- The last one is the simplest of all the weight loss drinks to consume in the morning. Just squeeze half a lemon in the glass full of lukewarm water and sip it. Add some cinnamon or cumin powder to add some taste to it if you want.
Lemon has flavonoids that help combat bacteria, diabetes, viral infection, and cancer. Apart from that, these flavonoids increase digestive enzymes, bile and acids in the stomach that strengthen the immune system and help detox the body.
Takeaway: Thus, with such a wide range of weight loss juices to consume at home, make sure you pick at least one or two for yourself. This will help you if weight loss is your primary concern and aid your digestive process regardless.
So, we have kept our word of providing you with ample options of quick and easy to make weight loss drinks. Now, do not forget your deal to try them for a few months to see some miraculous results in your body!