Refreshing Summer drinks that boost your immunity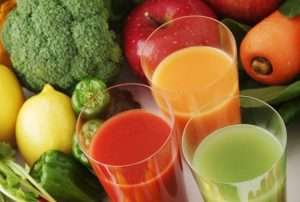 The scorching summer heat can make you feel extremely drained. Dehydration and fatigue are really common in this weather, and it is vital that we take optimal care of ourselves by providing our bodies with ample hydration to beat the heat. The best way to stay hydrated is to indulge in refreshing summer drinks. At Plix Life, we have put together a list of healthy drinks which not only provide you with the perfect refreshment and hydration but also with a boosted immunity!
What if we tell you that there is a drink that is perfect to beat the summer heat, and provides you with immunity-boosting benefits, all while being super easy to prepare?
Plix's Immunity Boosting Supergreens is just that. This refreshing summer drink comes in a delicious jaljeera flavour. It is antioxidant-rich and contains the immunity-boosting powers of 25 herbs, 10 alkalising greens and probiotics. Consuming Plix's Immunity Booster has multiple benefits including:
Improves immunity
Causes skin glow
Improves digestive health
Promotes weight loss
Heightens energy levels
Detoxes body
Enhances brain function
So, why are you still here? Try Plix's Immunity Boosting Supergreens drink for a healthy and hydrated you!
Other refreshing drinks recipes:
1. Pureed Melon Juice
Easy to make and super delicious, this drink is an excellent source of Vitamin C which is a natural immunity booster. Benefits of melon juice include:
Healthy and glowing skin
Smooth digestive system
Boosted immune system
Maintained blood sugar levels
Nutrient-rich
Promotes healthy bones
Recipe
For melon juice, you can use cantaloupe, honeydew melon or watermelon, whichever you prefer
Cut the melon into big chunks and blend it into a smooth puree with water
Pour the juice into a glass and garnish it with lemon and mint
Serve it cold
2. Mint Lassi
Lassi garnished with mint offers extraordinary benefits as buttermilk has great probiotic properties and mint has antioxidant powers. The benefits are:
Improved digestion
A healthy gut
Improves symptoms of the common cold
Helps enhance brain function
Protein-rich
Calcium-rich
Probiotic-rich
Aid bone health
Recipe
You will need a glass of thick yoghourt, a few mint leaves, and a sweetener which is optional
Beat up the yoghourt with water and add salt or sugar depending on your taste
Add mint leaves on top to garnish with
3. Kashaya
Kashaya is an ayurvedic drink and an excellent immunity booster that can be served either hot or cold. It is popular for aiding digestion and improving your natural metabolic rate. Its benefits include:
Supports healthy digestion
Reduces nausea
Improves blood pressure
Invokes good sleep
Improved urination
Recipe
You will need ½ teaspoon coriander powder, ½ teaspoon cumin seeds, ½ teaspoon pepper, 1 teaspoon fennel seeds, 3 cardamom pods, ½ teaspoon turmeric and ½ teaspoon ginger.
Roast all the ingredients till you get a rich aroma
Let it cool and grind the mixture into a fine powder
Now, boil two cups of water and add the powder to it
Add a small piece of jaggery if you like
Let it cool and then add a few ice cubes into the glass and serve it with some mint leaves.