In what ways can skin serum help me get rid of my oily skin?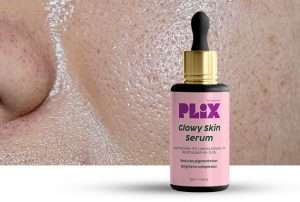 Serums are lightweight watery liquids with special ingredients that are externally applied on one's facial skin. Serums are created to target specific skin conditions and leave you with flawless and glowing skin. When you use a skin serum for oily skin, it penetrates deep inside the layers of the skin and helps balance excessive sebum production, while keeping your face fully hydrated and radiant. Serums possess the power to treat issues associated with oily skin. A good serum will regulate the production of natural oils from day one. Today, we will tell you how a skin serum can help you combat oily skin. Read ahead!
Which serum is best for oily skin?
When it comes to skin serum for oily skin, always choose the right ingredients well suited for this skin type. The ingredients to look out for are:
Salicylic Acid
Salicylic acid is a great ingredient that helps treat acne and oily skin as it exfoliates the skin and keeps your pores clean. It is a beta-hydroxy acid and can also help clear blackheads and whiteheads.
Vitamin C
Vitamin C or ascorbic acid can be excellent for your skin and is a water-soluble vitamin. It is responsible for the growth, development, and repair of all body tissues. Using vitamin C is also great for the anti-ageing process as it boosts collagen production, which is essential to keep wrinkles and fine lines away. Vitamin C is also a rich antioxidant that can fight free radicals, which means, it helps get rid of all sun damage that you have incurred.
Hyaluronic Acid
If you are looking for the best ingredient to combat oily skin, the best skin serum for oily skin is hyaluronic acid. It is a gooey substance that is also useful in helping you control anti-ageing symptoms, such as fine lines and wrinkles. Hyaluronic acid makes the skin smooth, hydrated, and glowing. When you are looking for a skincare routine for oily skin, make sure you choose hyaluronic acid.
Niacinamide
Niacinamide is a type of vitamin B3 that is essential for the functioning of fats and sugars in your body to keep the cells healthy. Niacinamide is excellent for the skin and helps fight acne and oily skin. It helps control the amount of oil your sebaceous gland produces and prevents it from creating excess. So, if you want beautiful non-oily skin, you need this ingredient in your oily skin care routine.
Alpha Arbutin
If you are suffering from discoloured and oily skin, you need alpha arbutin. It is an underrated component in serum that can give a glow to your oily face. It is a naturally occurring compound present in several plant sources, such as bearberry, mulberry and more. It is a useful lightening agent that can help you combat any hyperpigmentation along with oiliness.
Glutathione
One of the best oily skin care tips is to include glutathione in your everyday skincare routine. It is a substance that's made from the amino acid glycine, cysteine, and glutamic acid. A useful ingredient in tissue building and repair, glutathione also gives you non-oily and flawless skin.
Should I use the serum if I have oily skin?
Yes! Serums are a must, especially if you have oily skin. They are lightweight, topical liquids that go deep inside the skin and control the production of oil. They can fight acne and simultaneously ensure that your skin doesn't dry out. When you have oily skin, it is always good to use serums and serum-based moisturisers.
Look for a serum with any of the ingredients mentioned above that suit your particular skin needs.
Is vitamin C serum OK for oily skin?
Yes. Vitamin C can be good for oily skin as it is an antioxidant and comes with anti-inflammatory properties. It not only controls oil production but also improves the overall health of your skin. You can easily include it in your AM and PM skincare routine. It is a water-soluble agent, which pairs well with almost all creams, such as retinol. It is always a good idea to look for a serum with vitamin C present in it for radiant skin.
Vitamin C is also a beneficial substance to help combat premature signs of ageing, which can occur due to a plethora of reasons, such as sun damage, environmental toxins, and more.
Which serum controls oil on the face?
If you want to know how to remove oily skin naturally, try Plix Life's Glowy Skin Serum. Made with L-glutathione, niacinamide, alpha arbutin, and hyaluronic acid, it brings you a plethora of benefits, such as;
Brighter Skin
If you are looking for glowing skin that looks flawless even without make-up, Glowy Skin Serum can help you out. The antioxidants present in them helps your skin glow from the inside.
Radiant Complexion
The combination of all the ingredients present helps enhances your complexion and presents you with beautiful and smoother skin.
Youthful Glow
Hyaluronic acid and Vitamin C present in the serum helps improve skin elasticity and boost the production of collagen, which is essential to prevent the signs of ageing.
Pigmentation
Pigmentation can be a pesky problem that leads to discoloured skin. However, glutathione deactivates the enzyme known as melanin and helps fade away dark spots and uneven skin tone.
Finally, Plix Life's Glowy Skin Serum helps reduce any sun damage and keeps your skin healthy. All you need to do is apply 3-4 drops of the serum on a cleansed face in the morning and at night and you are good to go. In just one month, you will notice a substantial difference. Right from hydrated skin to a smoother appearance, the serum will start working its magic from day one and also control the production of oil.
Remember, including a serum in your skincare routine can be a boon for the skin. It helps rectify skin issues you may be dealing with and promotes healthy and glowing skin.