Diet Plan #FeelGoodWeek

Day 1 Diet Plan
1. Wake–Up
1 glass jeera water/ 1 glass warm water+1 tsp cinnamon powder
2. Breakfast
1 Cup Green Tea

+

1 Bowl of Oats Porridge

(2 tbsp of Oats with 100 ml milk and 100 ml water)
Recipe- Take 2tbsp oats in a pan. Add 100 ml water. After a minute, add 100ml milk. Stir well and heat it on a low to medium flame. Cook for 5-6 minutes.
3. Mid- Morning – 11 am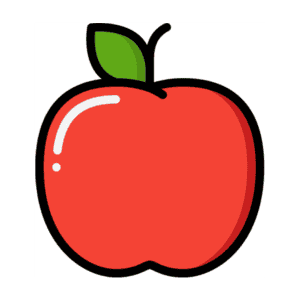 1 Apple

2 Whole Walnuts + 7 Almonds
4. Pre-Lunch
5. Lunch- 1-2 pm
2 multigrain rotis OR 1 bowl brown rice (25-30gm) OR Quinoa upma (25 gm)
(For quinoa upma- Rinse the quinoa and drain it. Heat oil in a pan, add mustard seeds, cumin seeds, and let it crackle. Add ginger, green chilies, onions, and saute for a few minutes. You can add veggies like peas, carrots, beans, etc, and let it saute for 3-5 minutes. Add quinoa to the pan, mix well. Add 1 cup water and salt per taste. Cover and cook on low heat. Once the water is absorbed, turn off the flame. )
+
+
+
1 serving (100-150 gm) Salad (Tomatoes / Cucumber / Onion / Lettuce)
+
1 glass Buttermilk (add a tsp of roasted jeera and finely chopped pudina leaves)
6. Include a 15 minutes walk post-lunch
7. Post Lunch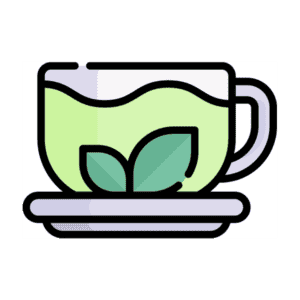 8. Pre-workout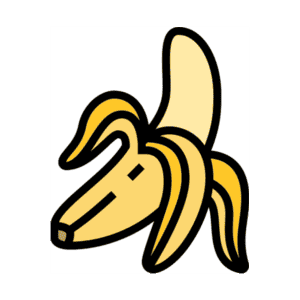 1 banana+ 8-10 almonds/ walnuts
OR
1 slice brown bread + peanut butter
OR
9. Post Workout
1 cup Greek yogurt + Granola bar
OR
1 scoop Strength/ evolve plant protein
OR
1 paneer sandwich (50gm paneer + 2 slice multigrain bread)
(Paneer sandwich- Take 50gm paneer and crumble it. Add a pinch of turmeric, 1/4th tsp cumin pd, 1/4th tsp red chili pd, 1/4th tsp coriander od, 1/4th tsp garam masala pd. Add 2 tsp yogurt and mix well. Spread some chutney on the bread slices and add the paneer stuffing. Cover it with another slice and heat it on a Tawa/ sandwich maker.)
10. Dinner -8-8.30 pm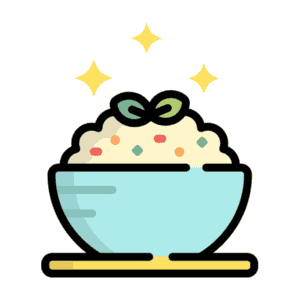 Daliya khichdi with veggies(25-30 gm daliya)
(Daliya khichdi- Wash and rinse daliya. In a pan, add cumin seeds, ginger, bay leaf, and curry leaves. Add chopped tomatoes, chili, turmeric, and salt. You can also add onions. Add red chili powder and saute for a min. Add veggies of your choice and saute for 2-3 mins. Add the daliya, pour water according to the desired consistency. Add salt. Cover and pressure cook for 2 whistles.)
+
+
1 bowl Sprout Salad/ Bean Salad

Boiled Mung/ Boiled Chickpeas/ Boiled Chana/ Boiled Rajmah (Raw weight 3-tbsp)

Add 100-200 gms -Tomatoes/ Spring Onions/ Capsicum/ Lettuce
(Sprout Salad- In a bowl, add boiled moong/ chana/ rajma. Add 100-200 gm tomatoes, spring onions, capsicum, and lettuce. Add lemon juice and chaat masala.)
Do's-
Eat a wide range of fruits and vegetables for comprehensive consumption of vitamins & minerals

Choose complex carbs over simple sugars.

Consume good quality protein throughout the day.

Maintain an adequate hydration level.

Spend a good amount of time in the warm-up
Dont's-
Skip meals especially pre & post-workout.

Eat a very heavy complex carb meal before a workout.

Eat saturated fats.

Forget to cool down after exercise

Over train
Day 2 Diet Plan
1. Wake-up
2. Breakfast
3. Mid Morning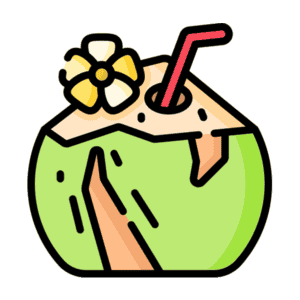 4. Lunch
2 Millet Roti + 1 Bowl of Dal + 1 Bowl of Vegetable + 1 Bowl of Curd + Salad
5. Pre Workout
1 Brown Bread or 1 Banana
6. Post-Workout
1 Glass of High Protein Smoothie
7. Dinner
Quinoa Khichdi with Added Soya
8. Bedtime
Day 3 Diet Plan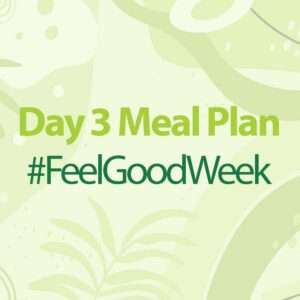 1. Early Morning:- 8:00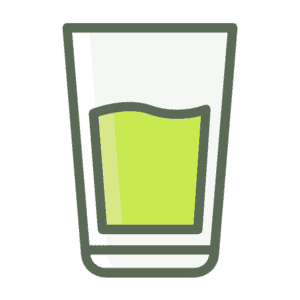 1 glass of water with Chia seeds- Take 1/4th of Chia seeds in 1 glass of water and have it in the morning.
2. Breakfast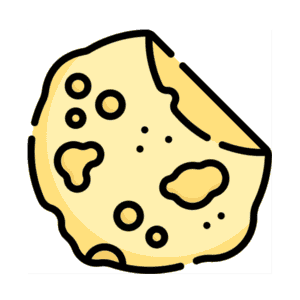 Options:-
Moong Dal chilla- 2 (serve with mint chutney)
Moong dal Chilla Recipe:-
(Take the 3 tbsp flour, add salt, chili garlic paste, and other spices as per your taste. Add water to it to make it like dosa batter consistency. Keep the batter for 15-20 minutes. And then add ½ tsp oil to the pan and spread the batter on the pan and cook it on both sides. Serve it with curd/tomato chutney/green chutney).
Mid meal:- Fruit ( Apple, pear, pineapple, Papaya, Guava, Orange.)
4 to 5 soaked almonds + 1-2 walnut pieces
3. Lunch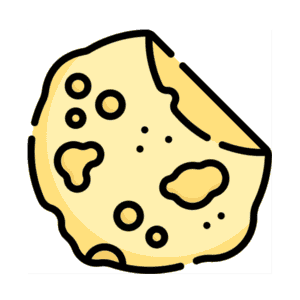 2 wheat chapati + 1 bowl dal + 1 bowl vegetable Sabzi +1 plate salad +1 cup curd
Dal recipe :-
3-4 tbsp Moong dal/toor dal
1 Cup Water
Salt to taste
1 tsp oil for tadka
Cook in Cooker & add some tadka for dal.
Vegetable Sabzi :-
Take some Fresh Mix Veg Sabzi,
In a pan add 3 tsp oil ,1 Onion,2 Tomato (Chopped/Paste),Ginger garlic paste,2 green chillies,curry leaves
Add Chopped mix vegetables saute in a pan
Add Salt & ½ tsbp Turmeric powder ½ tsp Garam masala
Then ½ cup Water in a pan then cook well and serve after 15 mint with chapati.
4. Tea Time
1 cup tea 100 ml milk–without sugar
Note:– Along with tea-you can take roasted chana/makhana/oats/puffed jowar/puff oats,sprouts ,black chana.
5. Pre Workout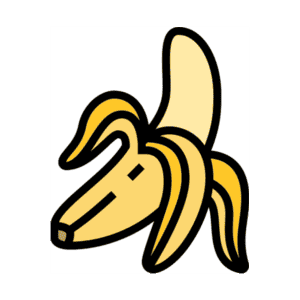 Peanut Butter with 2 Brown Bread OR Bananas
Recipe:- 2 brown bread with ½ tsp Peanut butter .
6.
Post Workout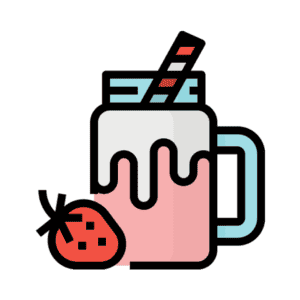 Evolve /Strength Protein Shake .
1 Scoop Evolve protein & Strength protein in a Shaker have it after workout.
7. Dinner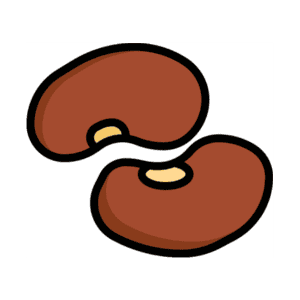 Options:-
2 wheat chapati +1 bowl dal + Rajma masala + salad +curd/ Raita
Rajma Recipe :-
Soak and cook beans
Sort dried beans and discard any misshapen or discolored beans. Rinse a couple of times, and then soak 1 cup rajma (kidney beans) in enough water to cover them. Soaking should ideally last for 8 to 9 hours, so I usually soak them the night before I cook.
Once the beans are well soaked, discard the soaking water. Drain and rinse the soaked beans a few times to remove any leftover grit, if any.
Add 3.5 to 4 cups of water and stir. Pressure cook the rajma for 18 to 20 whistles (or for about 15 to 20 minutes).
While the kidney beans are cooking, chop 1 large onion (¾ to 1 cup finely chopped onion), 2 large tomatoes (1 cup finely chopped tomatoes) and make the crushed ginger + garlic + green chili paste.
For the paste, you need to crush or grind 1 inch ginger, 5 to 6 small garlic cloves (or 3 to 4 medium garlic cloves), and 1 to 2 green chilies to a paste in a mortar-pestle or a small grinder.
Add ½ teaspoon cumin seeds then add the finely chopped onions, Tomatoes, Ginger garlic paste,¼ tsp turmeric powder ,½ tsp red chilli powder,½ tsp coriander powder ,½ garam masala ,Mix well then add rajma with 1 cup of water cook on low flame then after 30 min off the flame and serve with chapati.
Note:-
Oil Intake:- 3 tsp /day.
Try to limit the intake of Salt, potatoes, sugar, jaggery, honey, fried foods, namkeen, poha, rava(semolina/suji),junk food, cashews, fruit juices and white rice.
Excess ghee, butter, oil, cream. & try to limit salt intake.
Try to limit the amount of potatoes, Avoid sugar, honey, jaggery, sweets, cake, pastry, ice cream.
Avoid all packaged foods.
maida products, fried foods, juices, soda, cola , bakery items, junk foods
Limit high fat dairy products like full cream milk, cheese, butter, mayo etc
Exercise or Workout Daily at least 45 minutes – 1 hrs
Day 4 Diet Plan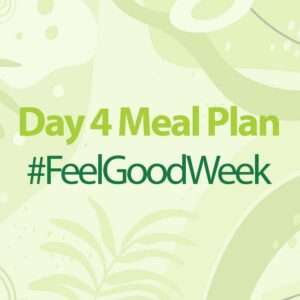 1. Early morning
Recipe-
1- 2 scoops of sattu powder add in 1 glass water and add 1 tsp sugar and pinch of salt]
2. Breakfast
[ These meals can be used as pre work out meals, before 2-3 hours of workout]
1 green paneer paratha with 1 half bowl of the fruit bowl
Recipe- 1 tbsp whole wheat flour [ other flours like ragi, makai, jowar can also be used] and for stuffing any green leafy vegetables, 50 gm paneer and 2-3 drops of oil. Avoid putting in extra oil.
– make flour dough and then add stuffing and make 2 medium size paratha.
(Raw materials – 1 medium-size apple and pomegranate [ other fruits like pear, guava, strawberry can also be added] with 4-5 almonds, pistachio, 1 tsp sesame seeds, and flax seeds, and 1 bowl of curd.)
3. Pre-training
Before 30 mins of workout –
Any fruit juice like orange juice, apple, chikoo juice, or any other sweet fruit juice.
[ before 30 min of workout avoid taking food rich in protein, like milk and milk products because they can cause indigestion and bloating during workout]
4. During training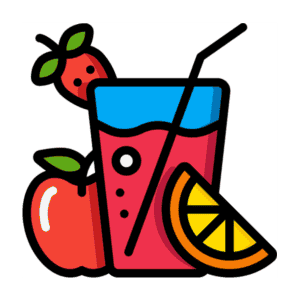 Sips of cold electrolyte water [water with sugar and salt solution].

Or any fruit juice which should be sweet and cold and

PLIX VEGAN BCAA PROTEIN
5. Post-workout meal
[this food option can be used as a post-training workout after 30 minutes of workout
After a few minutes of workout take sattu water or sugarcane juice or any fruit juice after a few minutes of workout
Plix Evolve performance plant protein/ strength plant protein
After 20- 30 min Paneer salad bowl + 1-2 brown/ multigrain bread with peanut butter with some fruit[ apple, berries, orange, etc]
Recipe- 50g of paneer + 4-5 slices of cucumber, beetroot, carrot.[Or any vegetable of your liking] and 1 tbsp of boiled corn.
6. Lunch
2 chapati + 1 Katori dal + 1 small Katori Rice + 1 Katori any sabzi of your liking] + 1 Katori cucumber salad + 1 Katori curd
Recipe- 2 tbsp whole wheat flour [ use mix multigrain flours] and 2 tbsp dal and 1 tbsp brown/ parboiled rice.
7. Evening snack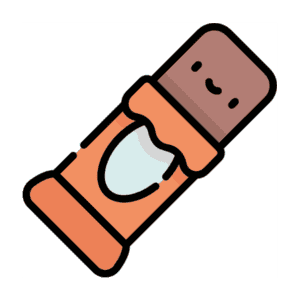 Small protein bars with green tea
Recipe- granola bar- made up of protein powder/ roasted multigrain flour with a little amount of jaggery or honey + milk + nuts like almond/ pistachios/ walnut + seeds like pumpkin seeds/ flax seeds/ sesame seeds, etc. mixed all the ingredients together and then mold it in any shape and let it freeze.
8. Dinner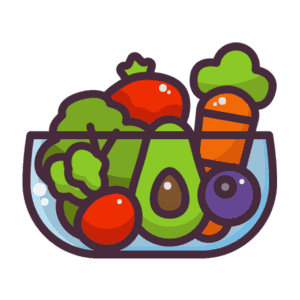 2 chapati +1 Katori dal [any dal of your liking like akkhi masoor, rajma, moong matki dal]+ 1 katori any sabzi + 1 Katori moong/ chana veggie salad
Raw material – 3 tbsp wheat flour, 2 tbsp dal, and 100 g of leafy vegetables
Recipe for sprouts salad – 4-5 slices of cucumber, beetroot, tomato.[Or any vegetable of your liking but avoid potato or sweet potato-like root vegetables] and boiled 1 tbsp moong/ chana dal [chana dal, Kabuli chana dal, or moong matki dal can also be included]
9. Bedtime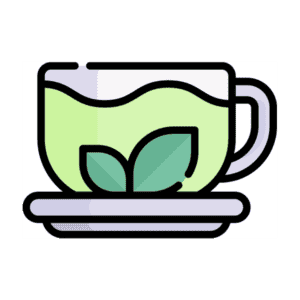 1 glass of turmeric milk or green tea
Note –
Consume whole grains and pulses in your daily diet.
Limit your salt intake
Consume Fruits and vegetables to gain fiber. Avoid root vegetables like potatoes, sweet potatoes, yams, etc.
Consume yogurt/curd for a healthy gut.
Consume oilseeds to gain healthy fat (e.g. flax seeds).
Avoid eating refined flour [maida] and its products like biscuits and breads.
limit your oil, only use 2-3 tsp oil throughout the day, use vegetable oils like sunflower oil, safflower oil and olive oil. Avoid trans fat oil and avoid eating junk food.
Make a fixed sleep routine and follow it.
Drink 2L to 2.5L water daily.
Day 5 Diet Plan

1. Wakeup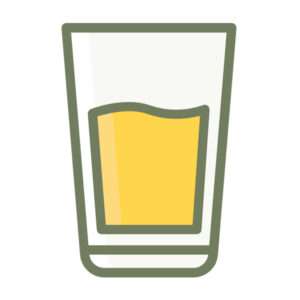 A glass of lukewarm water with honey and lemon juice
2. Breakfast
Porridge with soy milk +blueberries and flaked almonds
Ingredients – 1 cup water
1 cup soy milk
1 teaspoon honey
4 tablespoon oats flaked
Salt to taste
Instructions –put water ,soy milk, sugar, salt and oats flakes in a saucepan , bring it to boil and cook for about 1 minute while stirring. Than take it off the plate and let it stand ,covered for about 10 mins .
Topped it with some blueberries and flaked almonds
3. Mid – morning (pre-workout)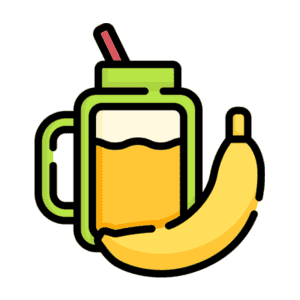 1 glass of Blueberries banana protein smoothie
Ingredients -1/2 cup frozen unsweetened blueberries
½ frozen banana
¾ almond milk (180 ml)
¾ greek yogurt
2 cups ice
Add all the ingredients to a blender in the order listed ,blend until smooth
4. During workout
1 liter of water with any energy powder or electrolyte powder
5. Post-workout
Colourful quinoa salad (1 medium ball with lots of vegetables)
Ingredients for salad-1/2 cup of quinoa
¾ cup of corns
¾ cup diced zucchini
1 small tomato
1 small red onion
1 small carrot
Ingredients for dressing -1 teaspoon of olive oil
1 teaspoon of lime juice
1 teaspoon of balsamic vinegar
Pinch of red chilli powder
Salt and pepper to taste
Procedure -In a large bowl, toss together the salad ingredients.
Measure the oil in a measuring cup and add the rest of the dressing ingredients to it and whisk it well.
Pour the dressing over the salad and combine well. Serve immediately or refrigerate for at least 30 minutes for the flavour's to develop.
6. Pre Lunch
Take Plix ACV Effervescent
7. Lunch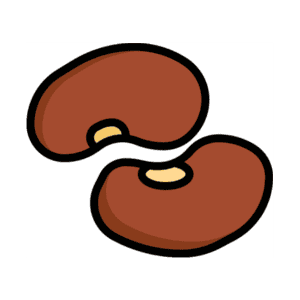 1 bowl of Vegan burrito bowl with rice + kidney beans
Ingredients
3 cloves garlic
1 red chilli pepper
1 yellow pepper
1 bunch scallions
1 x 400g of tin kidney beans
1 x 400g of tin butter beans
1 x 400g of tin black beans/chickpeas
2 tablespoons oil
2 x 400g tins of chopped tomatoes
6 tablespoons tomato purée 100g
1 tablespoon maple syrup
2 teaspoons ground cumin
2 teaspoons ground coriander
2 tablespoons tamari/soy sauce
½ teaspoon smoked paprika
juice of 1 lime
1 teaspoon salt
½ teaspoon black pepper
Guacamole
2 ripe avocados ripe but not bruised!
juice of 1 limes
1 cloves of garlic
1/4 medium sized red onion
3 cherry tomatoes
½ tsp salt
pinch dried ground black pepper
Few sprigs of fresh coriander
To serve
Cooked rice ideally brown
fresh coriander
Salsa if you have it
corn chips
INSTRUCTIONS
Chilli
Peel and finely chop the garlic. Chop the end off the chilli and finely slice removing the seeds if you don't like it spicy. Deseed the yellow pepper and finely chop. Cut the ends off the scallions and finely slice, removing any limp green outer leaves. Drain and rinse the beans.
Put the oil in a large saucepan over high heat. Once the pan is hot, add the garlic, chilli, yellow pepper and the scallions, and cook for 2.5 minutes, stirring regularly.
Now add the remaining ingredients and bring to the boil, stirring regularly, then remove from the heat. Taste and adjust the seasoning to your liking.
Serve with some chopped fresh coriander/chives
Guacamole
Cut avocados in 2, take out the stone and slice them lengthwise and sideways into small little squares while still in their skin
Spoon Avocado out and pop them in a bowl
Slice limes and squeeze juice into bowl
Peel and finely chop garlic and red onion and add
Slice up the cherry tomatoes and add in.
Add the salt, chilli, black pepper.
Dice up the fresh coriander and add too.
Mix all ingredients together with a fork
Putting it all together
Once you have the chilli and guacamole done all you need to do is serve these with some cooked rice (you can buy precooked rice in most supermarkets if you don't want to make your own), corn chips, salsa if you have any and some fresh coriander.
8. Snacks
9. Dinner
Chickpea and spinach pasta (40-50 gm)
Ingredients
3ounces dry chickpea pasta shells (such as Banza)
½ teaspoon olive oil
1.5 cups baby spinach
1.5ounces soft goat cheese
Directions
Cook pasta according to package directions. Drain, reserving a few tablespoons of pasta cooking liquid.
Immediately after draining, toss pasta with remaining ingredients in a bowl, until spinach is wilted and cheese has melted and pasta is evenly coated. If mixture is dry, add cooking liquid 1 teaspoon at a time until sauce is thick but moist.
DOS
DONTS
· Drink 3-4 litre of water/day

· Take supplement post workout

· Try to move slowly as you lift the weight

· Start your workout routine with a proper warm-up session

· Do not consume heavy meals at once

· Don't over train your body

· Do not lift extremely heavy weight as it might also lead to injury

· Do not eat high protein foods pre workout as they take longer time to digest