3 Tips to Get Clear, Glowing Skin – Fast!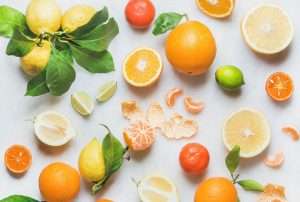 When you look at yourself in the mirror, do you crave radiant, glowing skin? Don't we all desire clear and beautiful skin? Are you tired of relentless skincare routines that take months to show results?
If you have answered yes to these questions, our skin care tips are what you need to read today. Here you have it – 3 tips to get clear, glowing skin – fast! Without further ado, let's get down to how to get clear and glowing skin!
How can I make my skin glow fast?
Tip #1: Include these 3 ingredients in your skincare supplements
Let's take a look at the top three ingredients that can help you how to make your skin glow, fast! You can include them in your supplements and also topically apply them in the form of serums.
* Vitamin E
Vitamin E is not just a single element, but a group of eight fat-soluble compounds, which is a boon for the skin. Our body produces vitamin E and we can also get it from dietary supplements. However, as we age, our levels of vitamin E can go down, and to combat this, you can always start taking supplements. Vitamin E is one of the best ingredients for glowing skin because of its benefits. Some of them include:
Gets rid of oxidative stress and fights off free radicals

It can reduce the risks of heart disease

Can help you tackle non-alcoholic fatty liver disease

Prevents eczema and keeps your skin hydrated

Maintains the elasticity of the skin

Gives your skin a subtle glow
* Vitamin C
Vitamin C is the holy grail of skincare. You can consume it in the form of supplements, serum, or even a moisturiser. And it is an essential vitamin, which your body doesn't produce. Some of the benefits it offers include:
Helps reduce the risk of chronic diseases by strengthening the immune system and fighting off free radicals

Can help you manage your blood pressure levels

Can help you lower the risk of heart disease

It is great to reduce uric acid levels and even prevent gout attacks

It is good to prevent iron deficiency

Gives you glowing and radiant skin

Helps get rid of dark spots and discolouration

Can give you an even skin tone
*Glutathione
Wondering how to make skin glow? Well, you cannot go wrong with glutathione. It is one of the skin-whitening foods that can eliminate any pigmentation, even out your skin, and lighten your complexion. Some other benefits it offers include:
Reduces oxidative stress and helps prevent free radicals

Can improve your psoriasis symptoms

Reduces any cell damage and rectifies non-alcoholic fatty liver disease

Is good to enhance insulin resistance

Helps with autoimmune disease

Is good to tackle respiratory disorders

Brightens your skin and gives you that wonderful glow
Tip #2: Make your skin glow in just 3 days
To get your glow on, it is important to have a skincare regime in place, which not only includes your topical skincare routine but also opt includes supplements to enhance the skin from the inside. So, if you are looking for glowing skin and for that radiance in just three days, you can start taking glutathione supplements by Plix Life. The Glowy Skin Effervescent tablets will start transforming your skin from day one. Along with them, make sure you follow a skincare routine that suits your skin type.
Tip #3: Make lifestyle changes that lead to clear, glowing skin
Some of the habits and things crucial for glowing skin include:
Balanced meals
A healthy balanced meal is what you need for glowing skin. You must include fresh fruits, vegetables, whole grains, lean protein, and healthy fats in your diet. This can make a huge difference!
Quit unhealthy habits
If you are someone who smokes or consumes too much alcohol, it can be bad for the skin and leads to premature ageing. So, along with everything you do for the skin, it is essential to quit any unhealthy habits you may have.
Use the right set of products
Skincare can be sometimes expensive and people tend to compromise and opt for something inexpensive. However, make sure that despite being cost-effective, it is good for the skin. Have a proper cleanser, serum and moisturiser in place. And remember to always use sunscreen in the daytime.
Sleep well
This is such a small step but truly necessary. A good night's sleep is essential for the body as it heals and repairs the cells from within. So, if you are looking for the easiest tip on how to glow skin, a good night's sleep can be effective.
Drink plenty of water
Drinking plenty of water helps replenish the fluids and keeps your skin hydrated. Water is also essential to maintain the elasticity of the skin.
Face massage
One of the things you can try for glowing skin is facial massage. When you massage the skin well, it drains the lymph node fluids and relaxes your facial muscles. It also improves blood circulation and reduces any tension that's present.
Why does my face not glow?
The top causes of dull skin are;
You don't drink enough water or you are dehydrated

You don't moisturise your skin well

There is a build of dead skin cells because you don't exfoliate your skin regularly

You smoke or use tobacco

You don't use the right skincare products

You don't take essential supplements
How can I look beautiful?
Everyone is beautiful in their way! However, for beautiful skin, give it the nourishment it deserves. The right products can help you go a long way and even reduce premature ageing. Some other tips to help you look beautiful include:
Start taking glutathione supplements for a clear and radiant skin

Cleanse, moisturise and exfoliate your skin

Always keep yourself groomed so you feel good about yourself

Style your eyebrows and maintain dental hygiene

Pamper your hair

Dress well

Exercise regularly

Sleep for at least 7-9 hours
How can I make my face attractive?
An attractive face is possible when you have beautiful skin. For this, clear and radiant skin is necessary. While a regular skincare routine can help you out, it is essential to choose the right supplements to help you out. One such supplement is Glowy Skin Effervescent tablets by Plix Life. Made with the goodness of glutathione, vitamins E and C, hyaluronic acid, aloe vera, acai and blueberry extracts, these supplements are completely natural and vegan, and super beneficial for the skin! Some of the advantages it offers include:
Your skin glows from within and it is completely radiant

You no longer have to suffer from any pigmentation or

discolouration

It helps reverse the signs of ageing

It keeps your skin young

It helps lighten and brighten your complexion

It prevents any oxidative stress
Using Glowy Skin Effervescent tablets by Plix Life is extremely easy. Just drop one fizz tablet in a glass of water. Once it completely fizzes, you drink it up.
You will notice the difference in just one month where the collagen levels go up and the skin can heal and repair itself better than before. And by the third month, you will have the skin you always wanted. You can ditch your makeup and still look great.
Now you know all the ways you can achieve glowing and beautiful skin. Remember, taking the right supplements can help you out!