Top 5 healthy energy drinks for higher life expectancy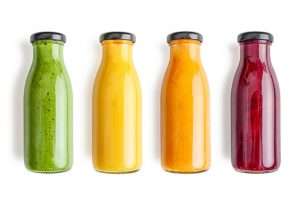 Health drinks are in rage today. Most people rely on them to keep themselves fit and even for a little pick-me-up sometimes. But, choosing the right healthy energy drink is always important as you don't want something full of sugar or any other chemicals that can adversely affect you. So, today we bring you the top 5 healthy energy drinks list for higher life expectancy. Take a look at the best energy drink.
Coconut Water
The next time you want to quench your thirst, try drinking coconut water as it not only cools you down but also gives you a burst of energy. This healthiest energy drink is full of vitamins and minerals. Coconut water has a sweet slightly nutty flavour that is delectable. When you start drinking coconut water regularly, it boosts your electrolytes, such as potassium, magnesium, and sodium. Coconut water can also help beautify your skin and help fight acne when applied to the skin.
Drinking coconut water regularly can also be beneficial for people who are trying to lose weight because it is not only a healthy energy drink but also low in calories. However, it's not very easy to find fresh coconut water everywhere.
Kombucha
Kombucha is a fermented tea that has gained extreme popularity in recent years but has been used for ages. It is made with bacteria, yeast, sugar, and black or green tea. Some of the benefits of kombucha reduce belly fat, improving cholesterol levels, and helping control blood sugar levels. It can also contain antioxidants, which help fight free radicals. However, kombucha from a good brand can be slightly expensive and when you make one on your own, you must be very careful as to not contaminate it.
Jaljeera
Jaljeera energy drink healthy, which is a sweet-sour drink made using a host of spices made of fresh coriander, rock salt, mint, roasted cumin seeds, black pepper, pepper powder, black salt and dry mango powder. People also add lemon juice and ice cubes to make it all the more refreshing. This is a staple Indian drink that most of us relish once in a while. Some of the benefits of the drink include aids digestion, treating nausea, helping with detoxification, being good for weight loss, and treating menstrual cramps. The spices however can make it difficult to consume every day.
Sugarcane Juice
Sugarcane juice is a popular drink in India. Made fresh from sugarcane it is full of carbohydrates, protein, vitamins A, B and C, phosphorus, potassium, zinc, and iron. It is also rich in antioxidants and fibres. Sugarcane juice can instantly give you a boost of energy and tastes super delicious. It also improves digestion, helps with anti-ageing, and boosts your immunity. Sugarcane juice is also known to be helpful for diabetic patients as it prevents spikes in glucose levels. But it needs to be taken in moderation.
Spinach Juice
Spinach is a natural powerhouse that's full of vitamins, minerals, and antioxidants. Since it is high in antioxidants, it protects you from free radicals and protects you from oxidative stress and chronic diseases. Spinach is also rich in lutein and zeaxanthin, which are two antioxidants that help with healthy vision. It is also known to decrease cancer cell growth and is useful in reducing blood pressure. Finally, it promotes healthy hair and skin. It regulates cell regeneration and can also help protect you from any infections.
These were some of the natural energy drinks for higher life expectancy. You can easily include them in your diet and ensure you aid your health. However, which energy drink is the healthiest? Well, while all of them are great, not everyone may enjoy the taste or sometimes the availability may be difficult. So, if you are looking for a healthy energy drink list, Plix Life brings you something wonderful.
Plix Life Drink Sleep Burn For Better Metabolism & Energy Levels is a great product that helps you feel energetic in a jiffy. Packed with the goodness of raw coffee beans, wheatgrass, and a pinch of cinnamon, it helps you breeze through the day with renewed zeal and enthusiasm. It also helps re-energise your metabolism and crush any midnight cravings. So, if you are someone who is trying to lose weight or wants to feel energized, this is the best!
Using Plix Life Drink Sleep Burn For Better Metabolism & Energy Levels is exceptionally easy. All you need to do is take 1 green coffee tablet and drop it in a glass of water. Once it is completely dissolved, gulp it up. For best results, take two tablets twice a day.
If you are someone who is trying to lose weight, you will notice the difference in just one month. The combination of green coffee beans and all the other ingredients makes you reduce any hunger pangs and stop you from binge eating. By the third month, you would have lost the desired kilos and your energy levels go up well. So, try it today!
FAQs
Does Plix green coffee taste good?
Yes, Plix Life Drink Sleep Burn For Better Metabolism & Energy Levels are effervescent tablets that come with a refreshing lemon twist flavour.
Are coffee beans good for you?
Yes, Plix Life Drink Sleep Burn For Better Metabolism & Energy Levels are great for you as it naturally holds 45% of chlorogenic acid that helps you flush out the free radicals from your body. It also helps burn body fat and boosts your metabolism. It is also good for blood glucose. However, if you are pregnant or nursing, it is important to consult your doctor or a healthcare practitioner before you go ahead with it.
Does Plix green coffee contain any sugar?
No, Plix Life Drink Sleep Burn For Better Metabolism & Energy Levels is a diabetic-friendly product that has 0 g sugar. Any sweeteners used are 100% natural. Hence, it is also a great product for someone who is trying to lose weight.
Are there any side effects associated with Plix green coffee?
No, Plix Life Drink Sleep Burn For Better Metabolism & Energy Levels doesn't come with any side effects as it is a natural product. It is also a vegan product, so you don't have to worry about it having any animal-based product.
What are all the ingredients present in Plix green coffee?
Plix Life Drink Sleep Burn For Better Metabolism & Energy Levels contains all-natural ingredients, such as Garcinia Cambogia, Cinnamon, Green Coffee Bean, and Wheatgrass. When you start taking the product regularly, you will notice a visible loss of inches by the third month. It helps keep you fit and energetic. This is one of the best on the healthy energy drinks list.
What is green coffee?
Green coffee is unroasted coffee beans, which contain more chlorogenic acid than roasted coffee. Chlorogenic acid has a plethora of health benefits too.