The Secret to Youthful Skin: Anti-ageing Serum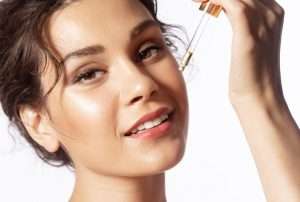 Ageing is inevitable, but it hurts when you start noticing your first wrinkles and signs of fine lines. But what if there was a way to slow these telltale signs of ageing? A way through which you could preserve your youthful skin for a few more years? Well, this is where anti-ageing serum comes to the rescue. The right serum is packed with potent ingredients that can work like magic on your skin. Easily include them in your everyday skincare routine, and you are good to go. Today, we are here with everything you must know about this secret to youthful skin, aka anti-wrinkle serums.
Which serum is best for youthful skin?
The best anti-ageing serum will have all the below-mentioned ingredients.
Hyaluronic Acid
Also known as hyaluronan or hyaluronate, it is a gooey substance that's naturally produced in the body. It is found throughout the body, mainly in the eyes, joints, and skin. Some of the benefits of hyaluronic acid include the following;
It keeps your joints well-lubricated and prevents any pain or injury in the joints.

Hyaluronic acid is great at retaining water. Just a quarter teaspoon can hold about one and a half gallons of water. This is one of the reasons why they are the main ingredient in a plethora of serums, creams, and more.

It offers your skin flexibility so it can easily stretch without any difficulty, and this is important to reduce fine lines and wrinkles.
Long-term use of hyaluronic acid helps enhance the overall health of your skin and improves elasticity.
Alpha Arbutin
Alpha Arbutin is great to brighten the skin, lighten dark areas, and also reduce the appearance of any scars. When melanin production goes up, certain parts of the skin become dark and cause hyperpigmentation. Sun damage, ageing and pregnancy are a few reasons why this occurs.
Niacinamide
Niacinamide is a type of vitamin B3 found in various foods, such as fish, meat, eggs, cereals, and green veggies. The vitamin niacinamide is vital to maintain the proper functioning of fats and sugar. It is also essential to prevent ageing skin and maintain its overall radiance.
Kojic
Kojic is highly beneficial in reducing any sun damage and keeping your skin looking healthy. In addition, it helps enhance the skin's radiance and can have a lightening effect.
If you are looking for the best anti-ageing serum, these ingredients are exceptionally beneficial for you.
What's the best serum for ageing skin?
The best anti ageing serum is Glowy Skin Serum with Plix Life. Made with the goodness of niacinamide, kojic dipalmitate, alpha arbutin, hyaluronic acid and other wonderful ingredients, and it can be a boon for the skin. Some of the benefits of this serum include the following;
Its potent anti-ageing benefits help revitalise and keep the skin lively

It keeps your skin completely hydrated and offers optimal nourishment

It helps you get rid of any pigmentation and gives you an even-toned skin

It prevents any sun damage and offers your skin all the protection you need
When you start using the serum, you will notice the difference in just one month where the hydration levels will go up and make it look radiant. By the third month, your signs of ageing go down and enhance your complexion.
What are the best anti-ageing secrets?
The best anti-ageing secrets are often the simple ones. Take a look.
Beauty Sleep
You must have heard of beauty sleep, well, there is the truth behind it. On average, an adult needs about 7 to 9 hours of sleep every night. When your body doesn't get sufficient sleep, it starts showing on your skin and also hampers the natural process of skin healing. What happens is that when you enjoy a good night's rest, your body starts to rejuvenate and heal in the REM sleep stage, so you wake up looking lively.
Exercise
You must have heard it a million times, but yes, exercise is essential for healthy young skin. You don't have to do anything intense. 30 minutes of walking every day can also be extremely beneficial. Why is exercise essential? Because it boosts the collagen levels and collagen is a vital protein that your skin needs.
Balanced Diet
A nutritious meal is necessary for your overall well-being, including the skin. Therefore, make sure you consume lots of fruits and vegetables every day. Try to reduce the consumption of junk and drink plenty of water every day, at least 8-12 glasses.
A Good Skincare Routine
Having a good skincare routine is necessary for younger-looking skin. Anti-ageing cream, vitamin C face serum, and anti-ageing serum are some of the things you can use.
What makes a face look younger?
Some of the things you can do for a youthful face include;
Always opt for sun protection in your daytime skincare routine

Use a good

anti ageing cream, face serum vitamin C, and

anti-ageing serum

You can include essential oils to your face with a carrier oil

Use a proper cleanser and infuse collagen into your routine

Exfoliate your skin regularly

Use the right products
Now you know the secret to youthful skin and it is using the best anti-ageing serum, like Glowy Skin Serum with Plix Life. It easily gets absorbed into the skin and gives you the youthful glow that you like.
FAQs
1. Is vitamin c good for the skin?
Yes, when you use the right Vitamin C products it can be good for the skin.
2.How to use Plix Serum?
Just apply 2-3 drops of Glowy Skin Serum to the face, dab softly and spread it well. Let it get completely absorbed and then continue with the right skincare cream.
3. Who can use the products?
Anyone who is above the age of 18 can use the products.
4. Can Plix serum help with pigmentation?
Yes, Glowy Skin Serum with Plix Life can help you fight pigmentation and give you glowing skin.
5. Does it have any side effects?
No, Glowy Skin Serum with Plix Life doesn't have any side effects and it is 100% natural.